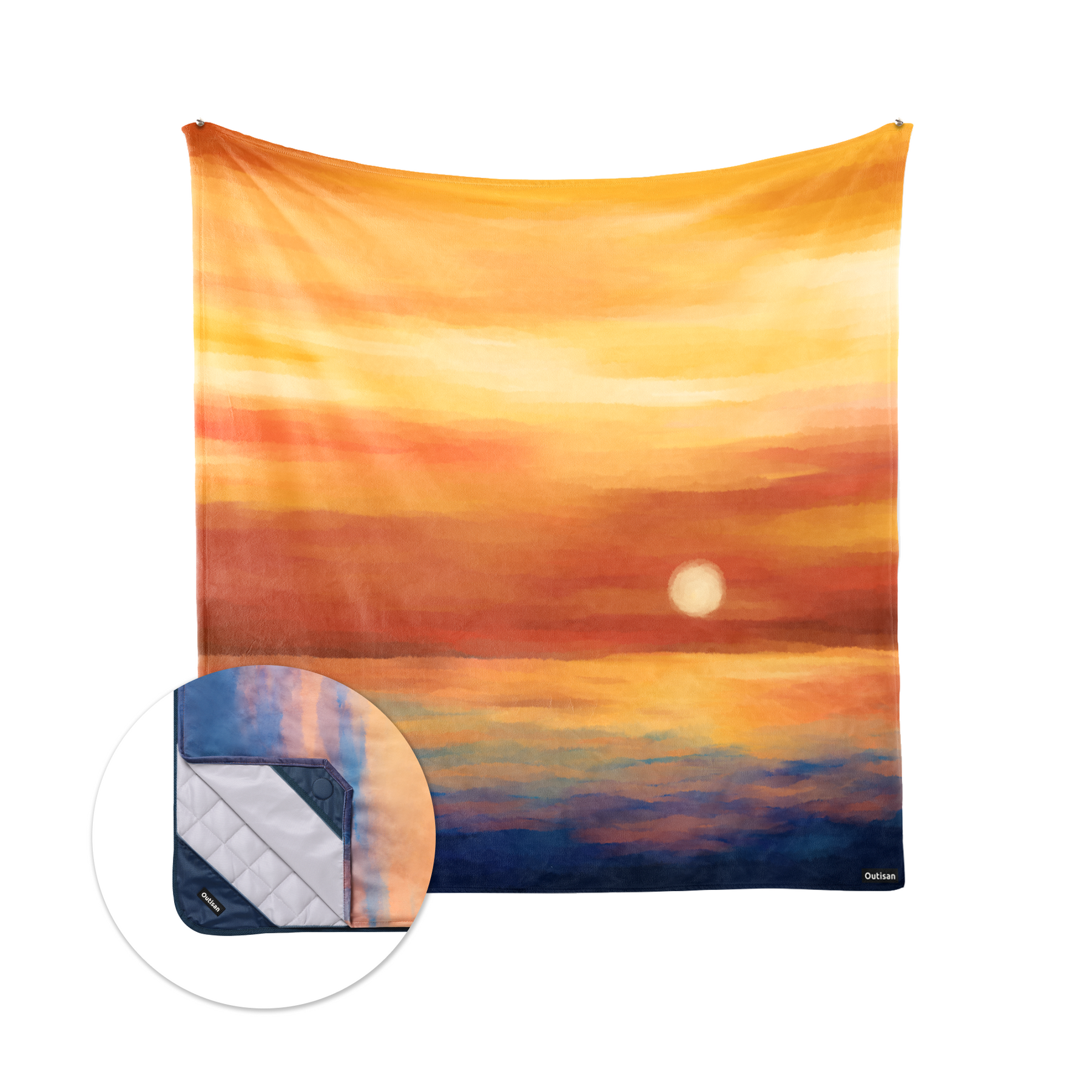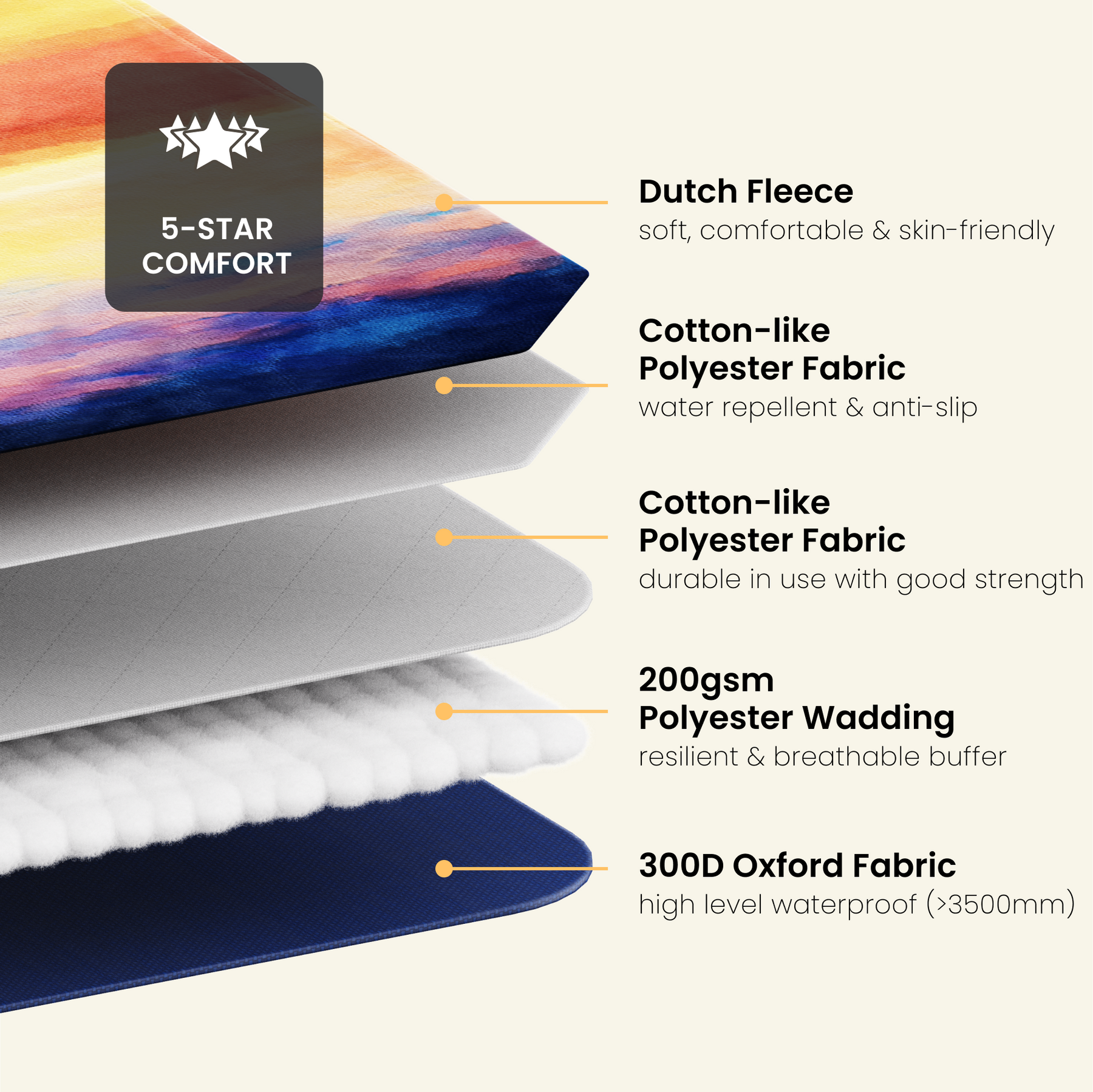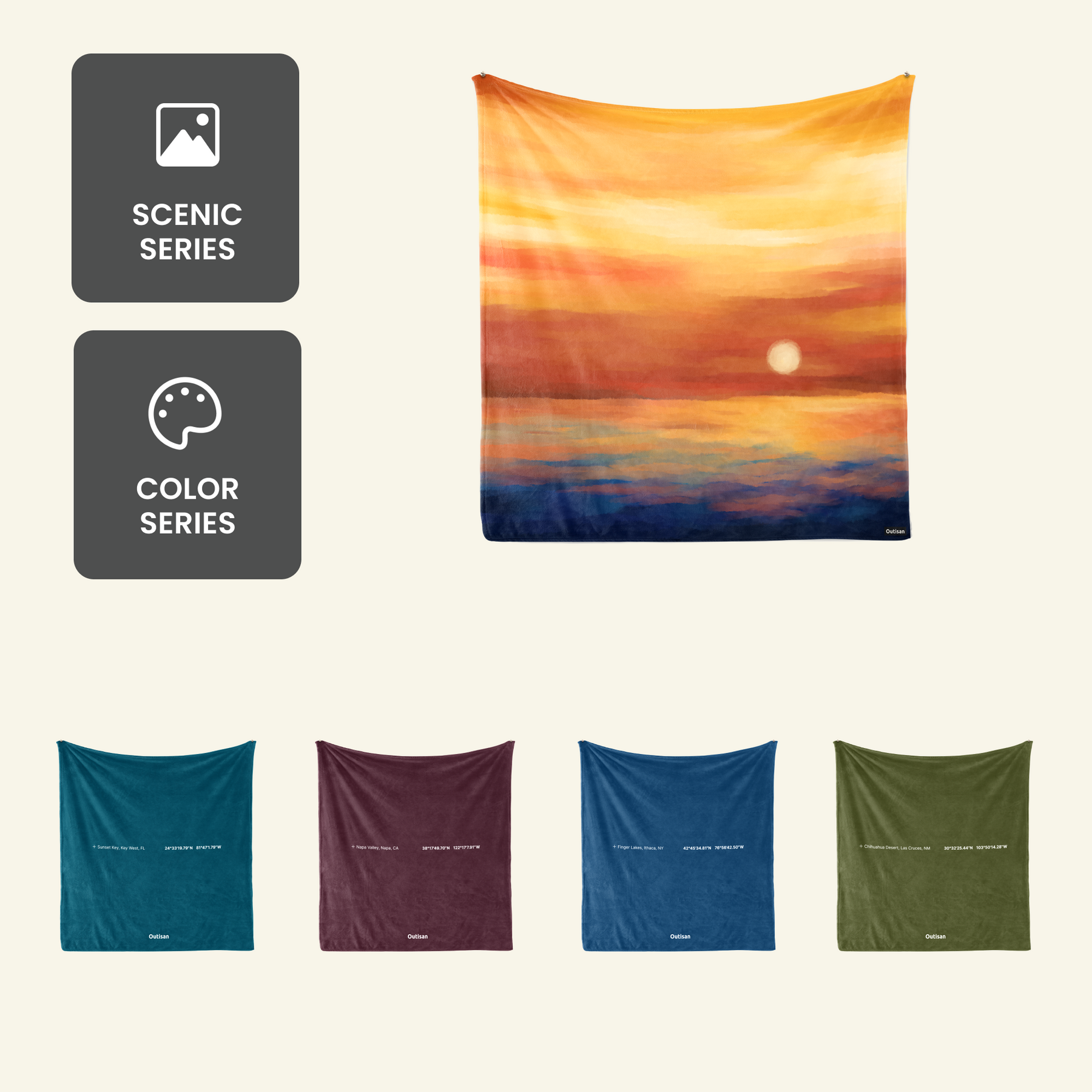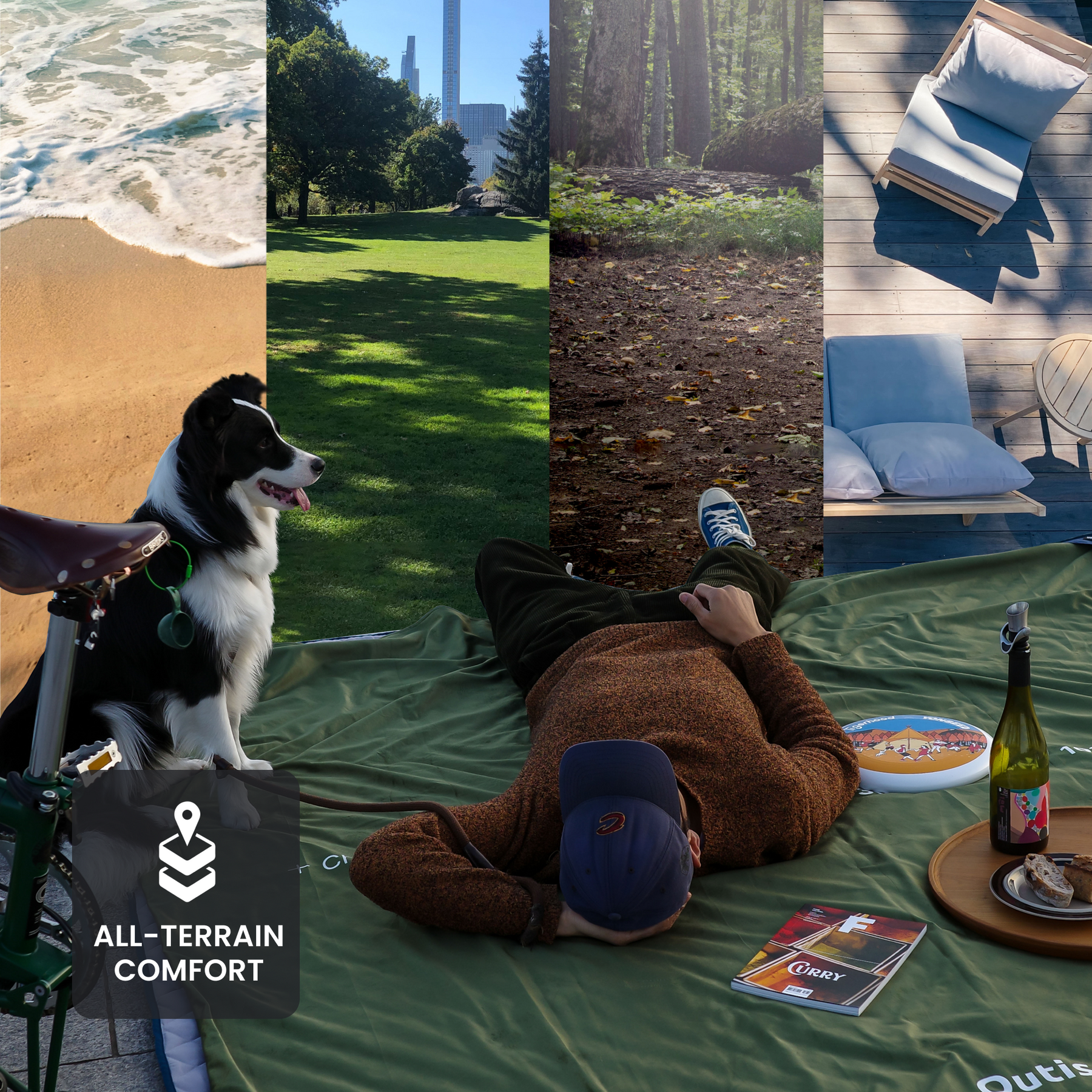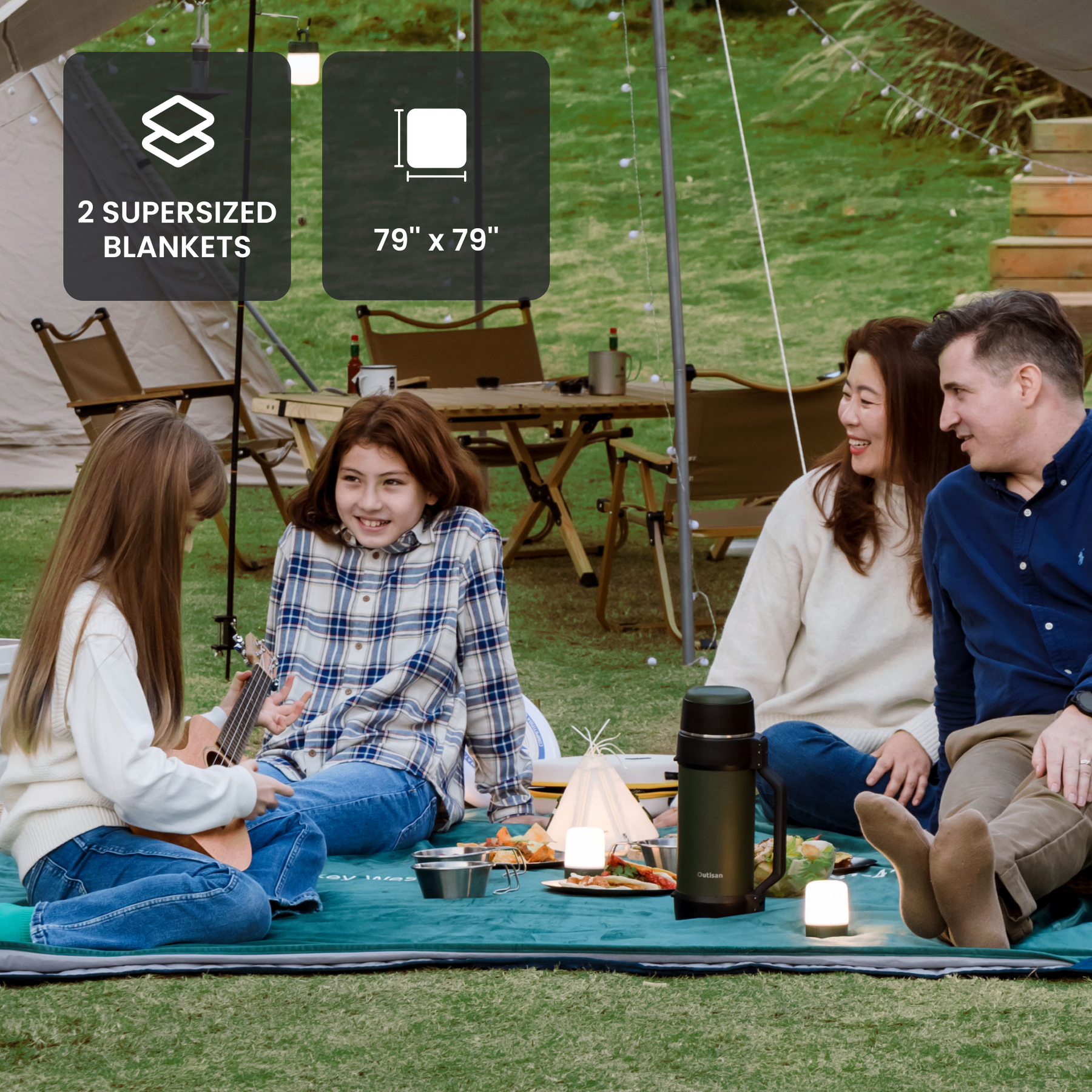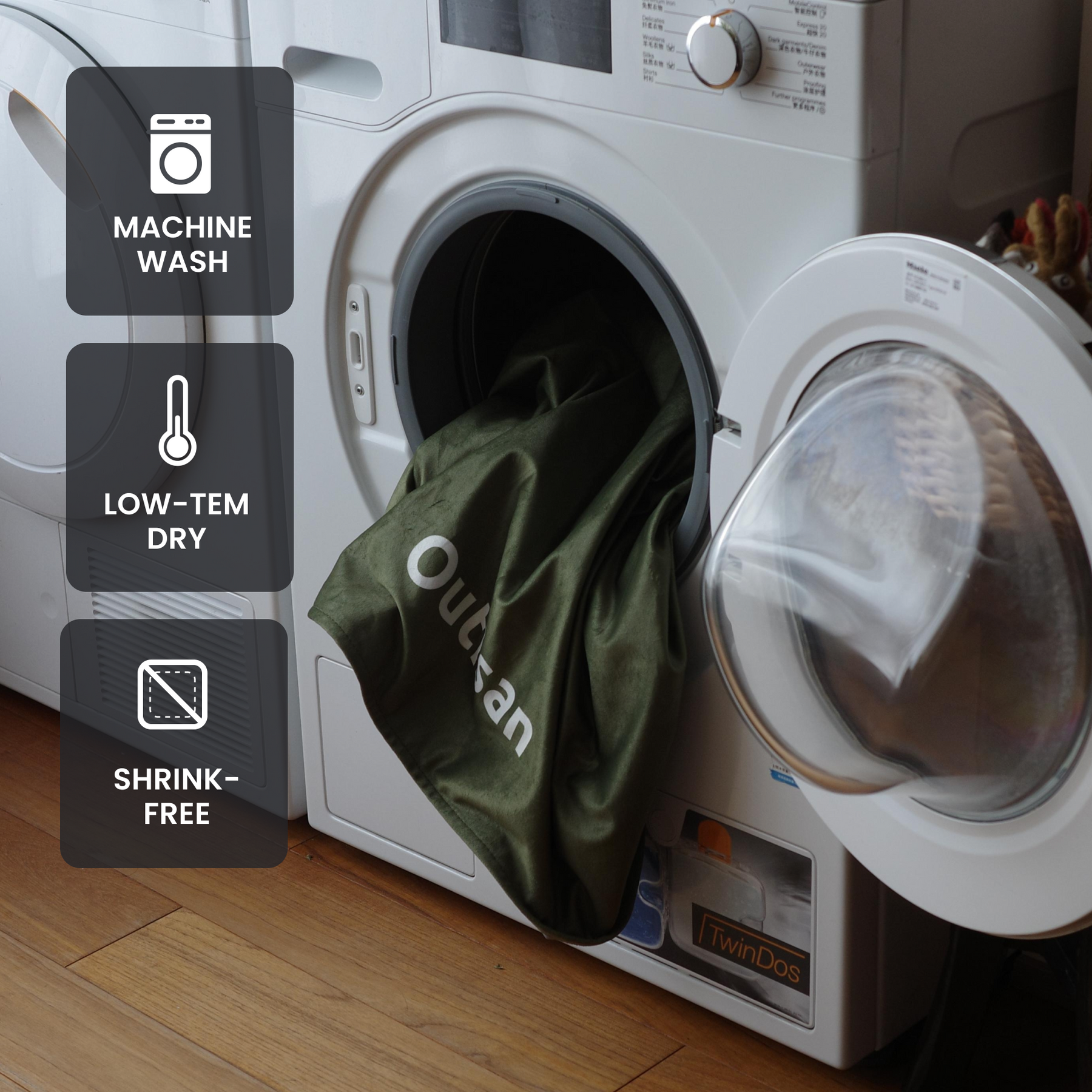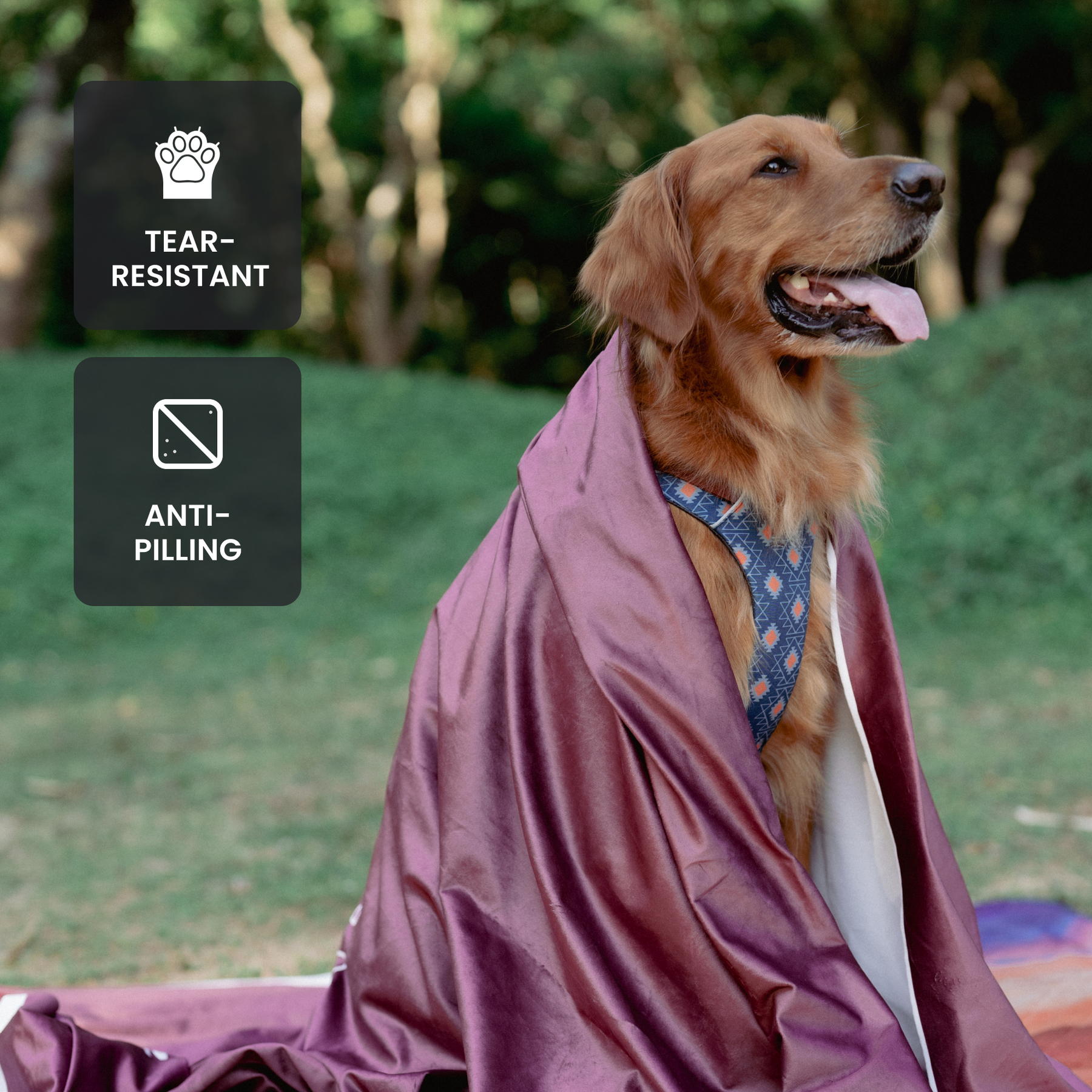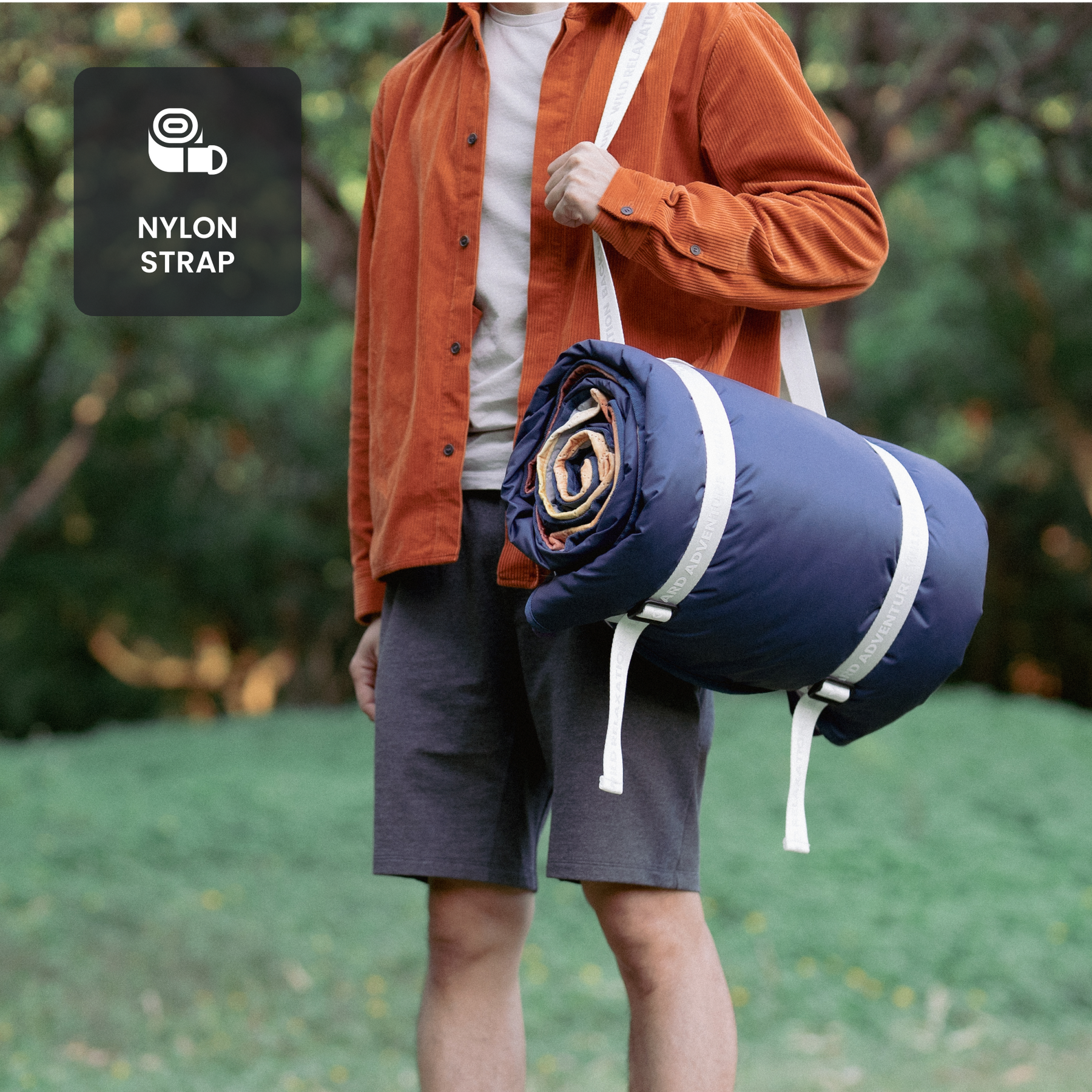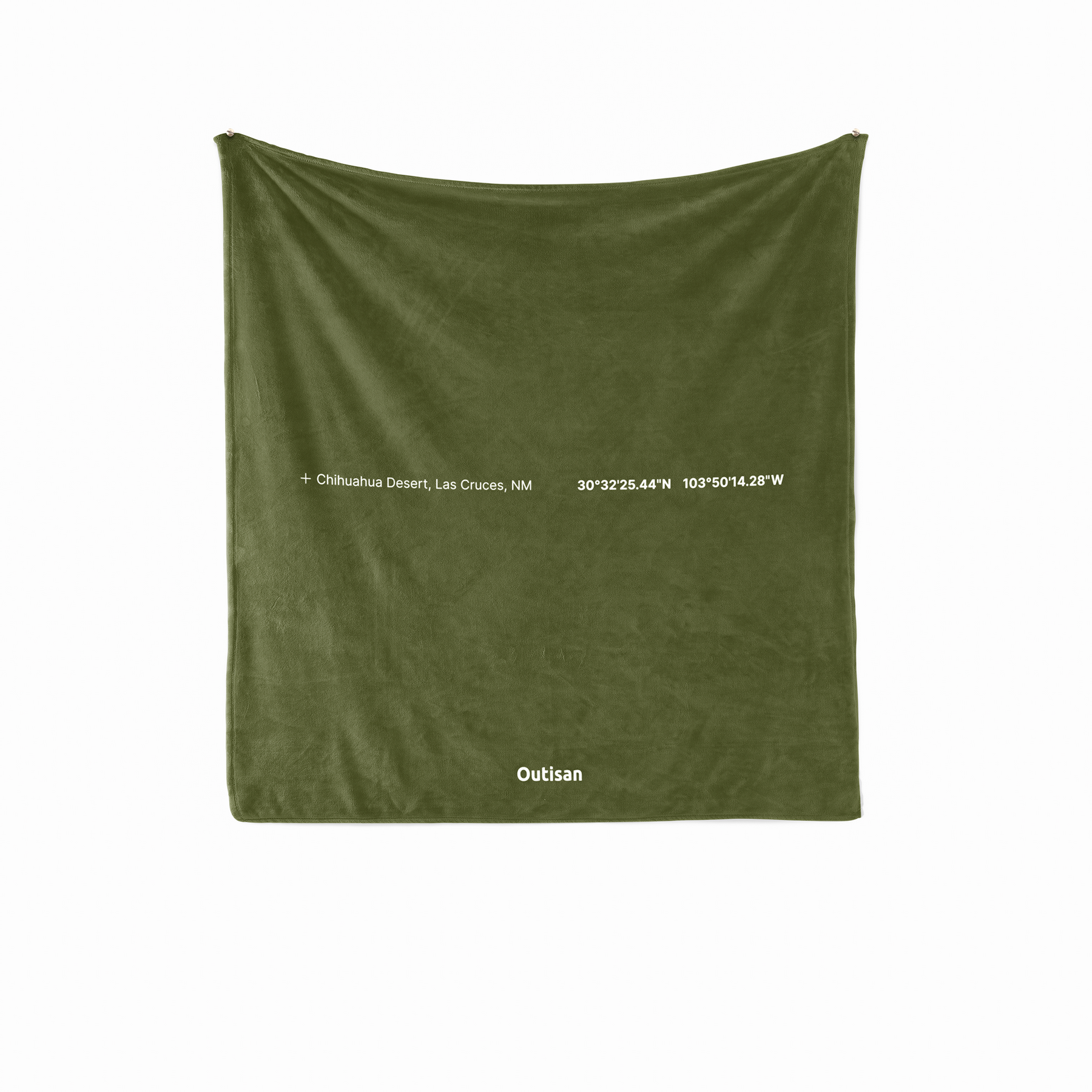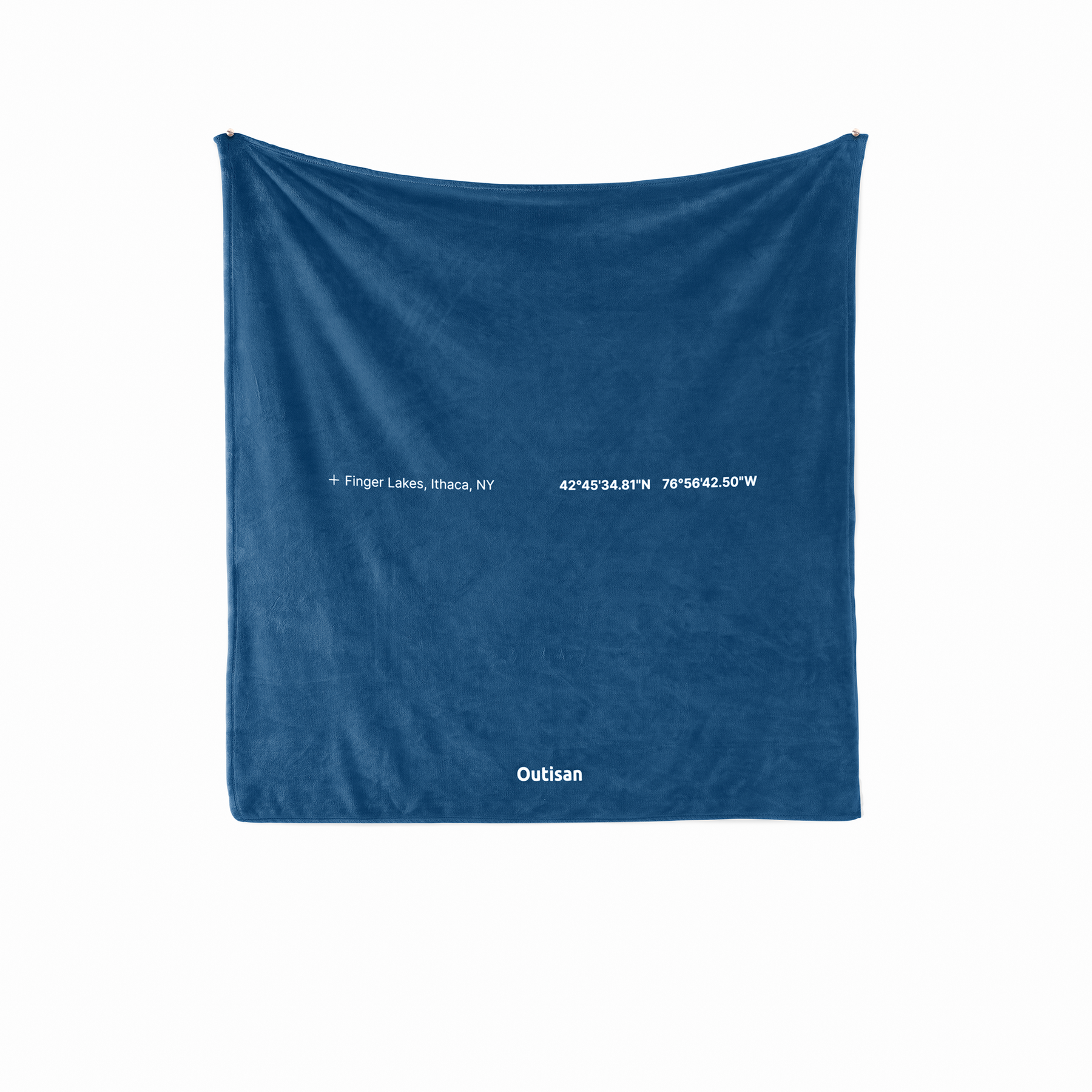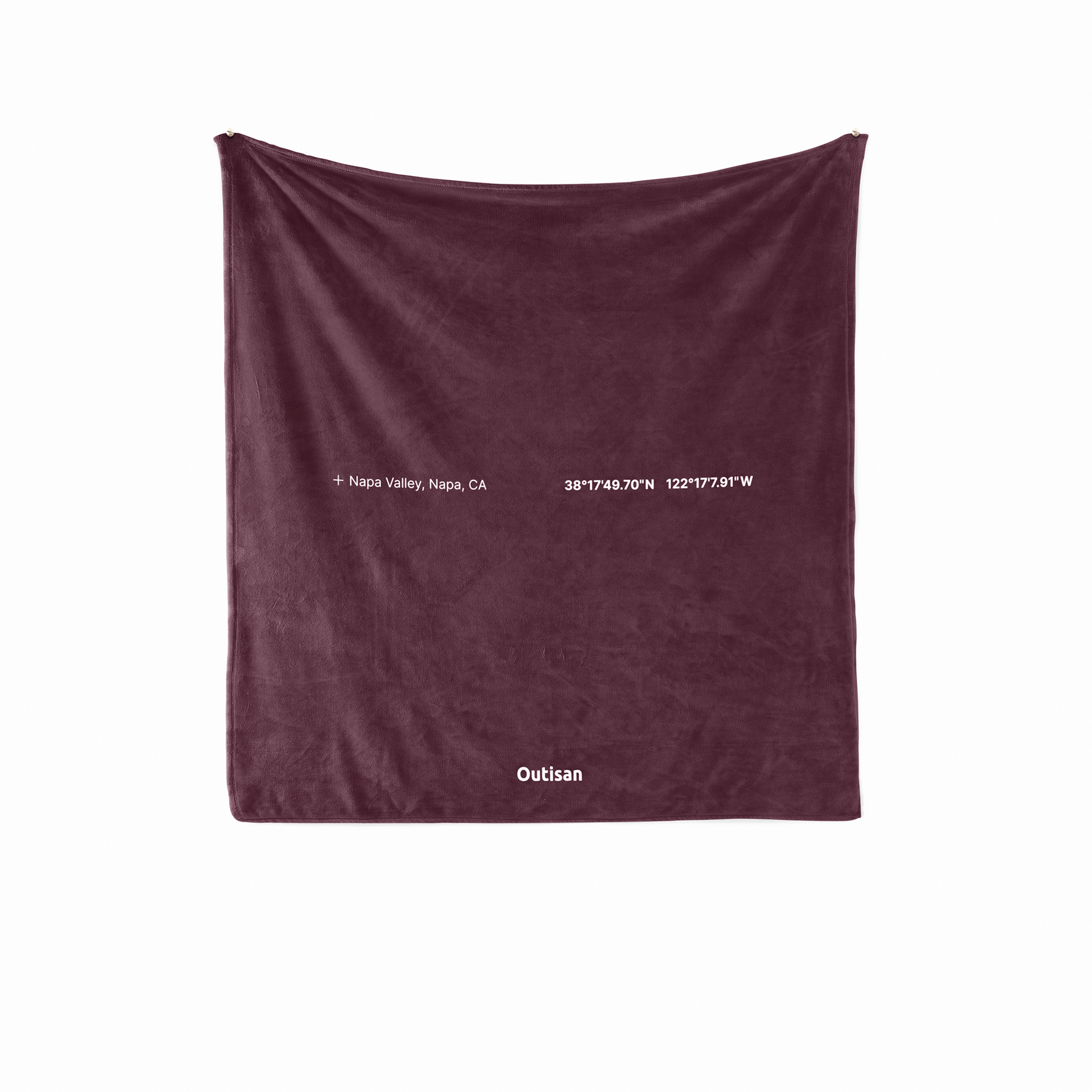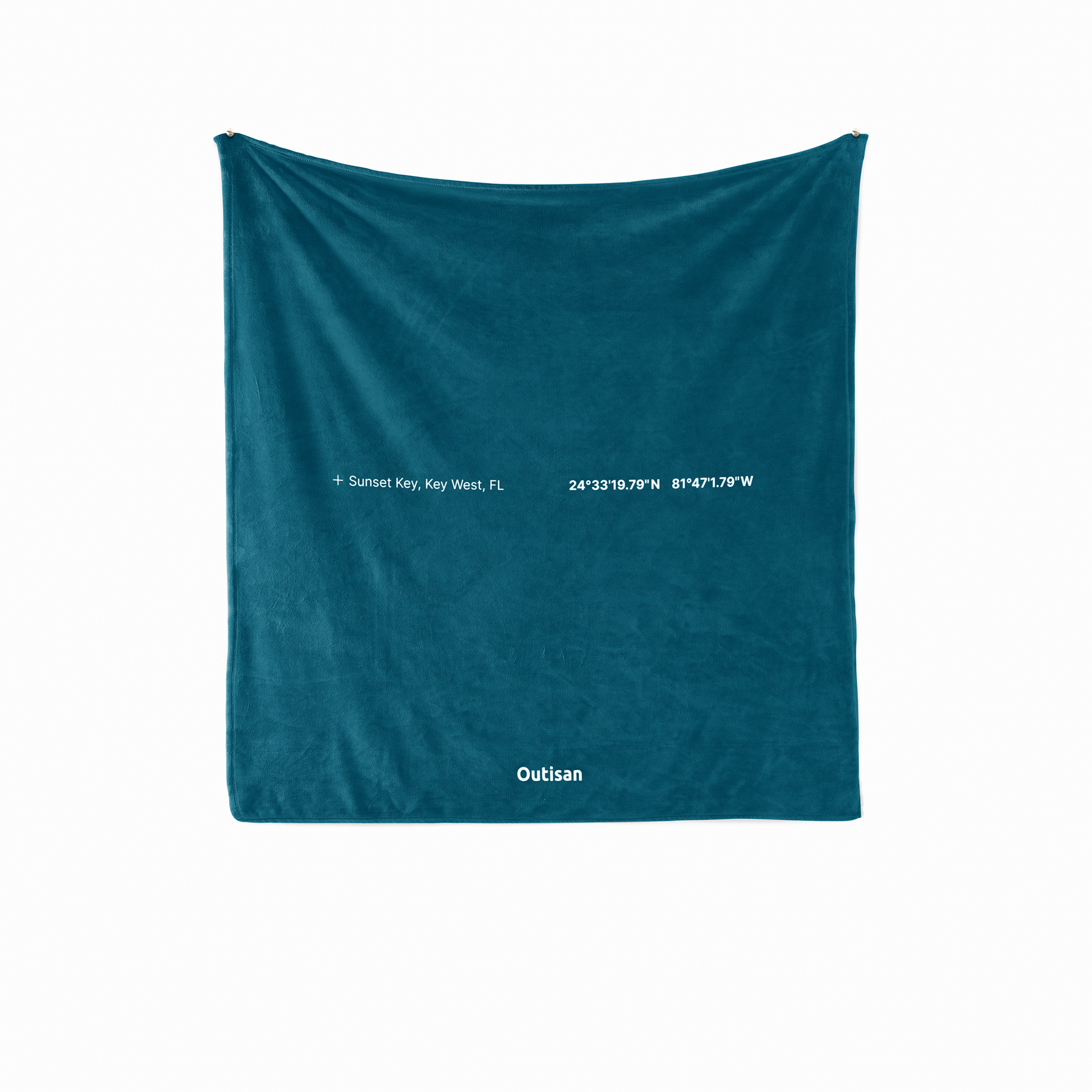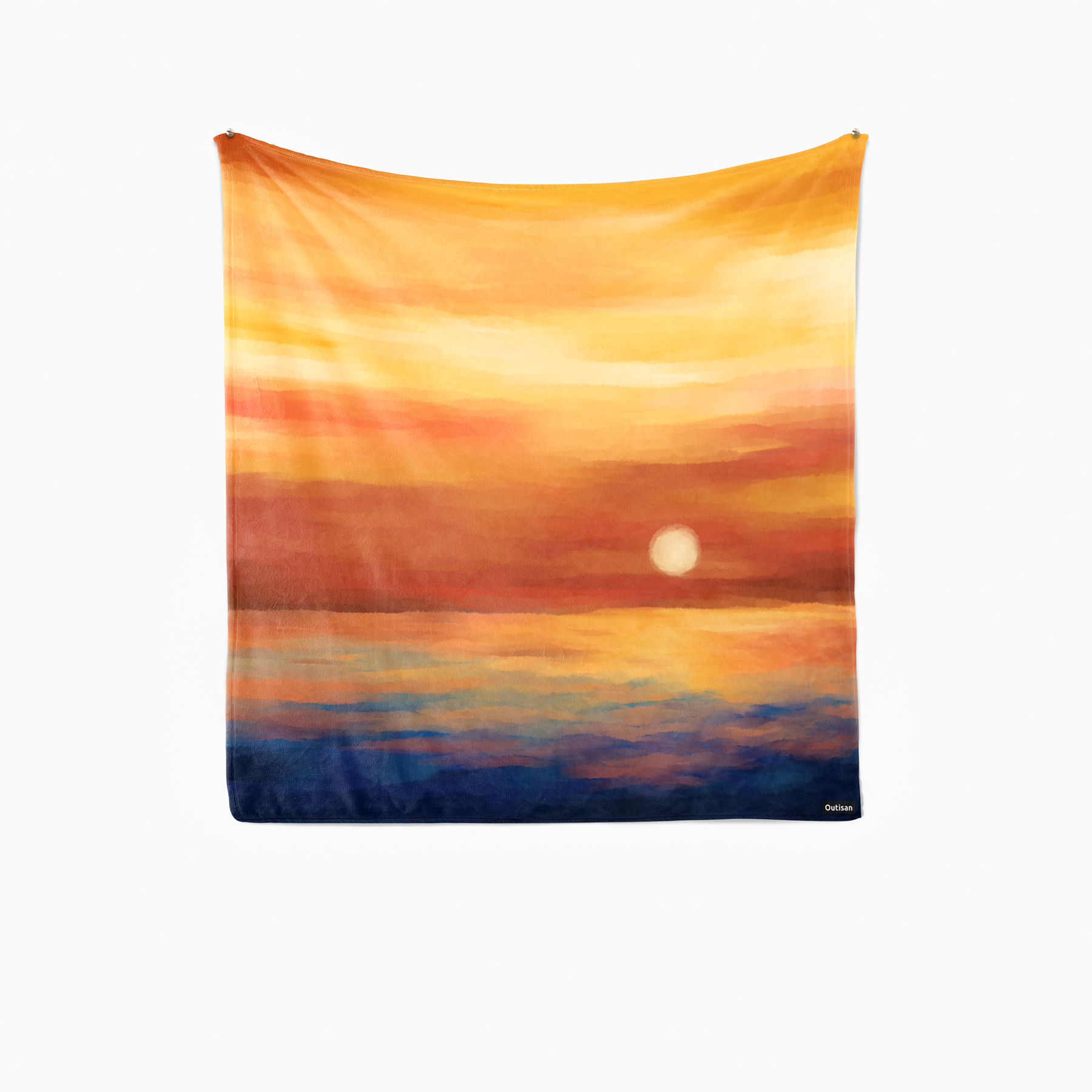 All-season Outdoor Blanket
Highlights
Pour yourself a glass of fun and adventure with our all-season blanket. A lively assortment of upper layers offers the perfect balance of form and function, transforming any terrain with comfort and style.
Features
Fits a family of four.
Water resistant bottom layer.
Detachable top layer.
Skin-friendly material.
Machine washable, tumbler dry.
Durable nylon loop strap.
Packable and portable.
Specs
100% Recyclable Polyester / 100% Nylon shoulder strap
Dutch Fleece top layer / waterproof Oxford bottom layer
Weight: 8.1 lbs
Full Size:78.7" X 78.7"
Storage Size: Diameter 11" / Height 19.7"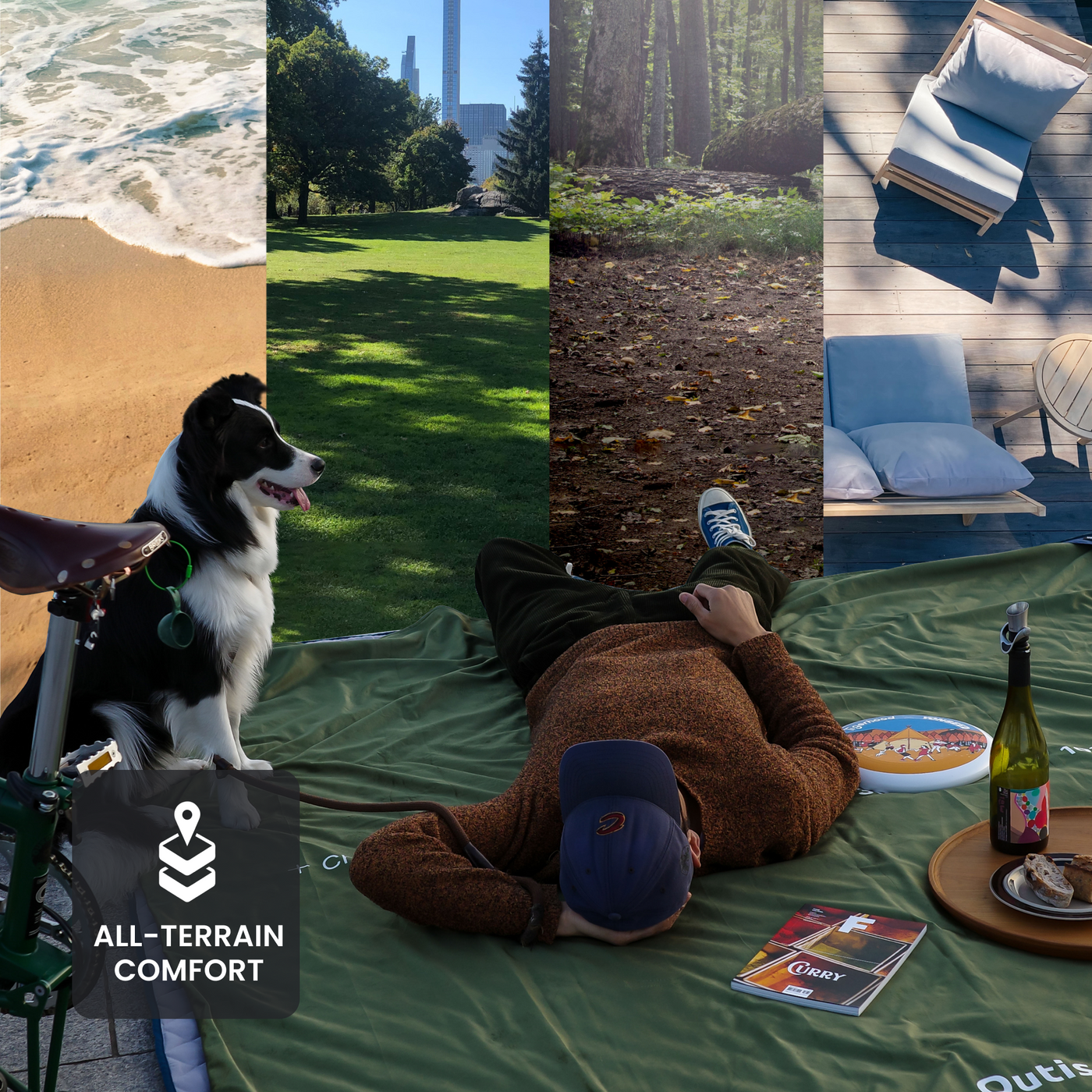 All-terrain comfort
Beyond the boundaries.
Whether you're heading to the park, beach, or just hanging out in the backyard, our thick dual-layered blanket provides the perfect spot to lay out & relax. The Oxford fabric cushions you from rocks and rough terrain when you're off the beaten path, while the water-proof coating ensures you stay dry and comfortable even on damp ground.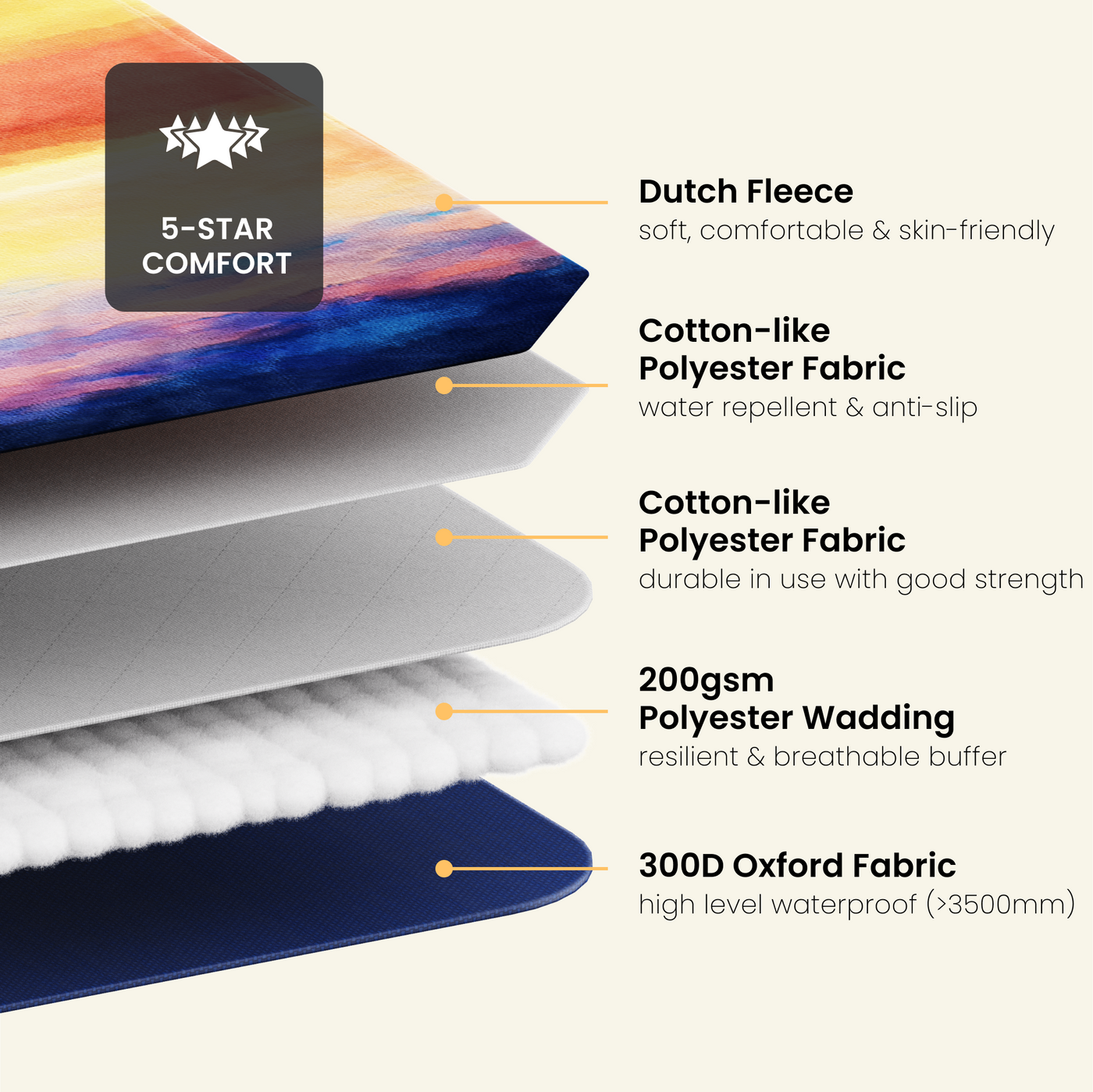 5-Layers of Cushioning
Five-star comfort.
Comfort is always the key, which is why the blanket features not one, not two, but five layers of cushioning! The top layer, made with cozy Dutch fleece, provides softness and comfort, while each layer serves its own unique purpose — when combined, they provide a one-of-a-kind experience that will have you feeling like you're on cloud nine.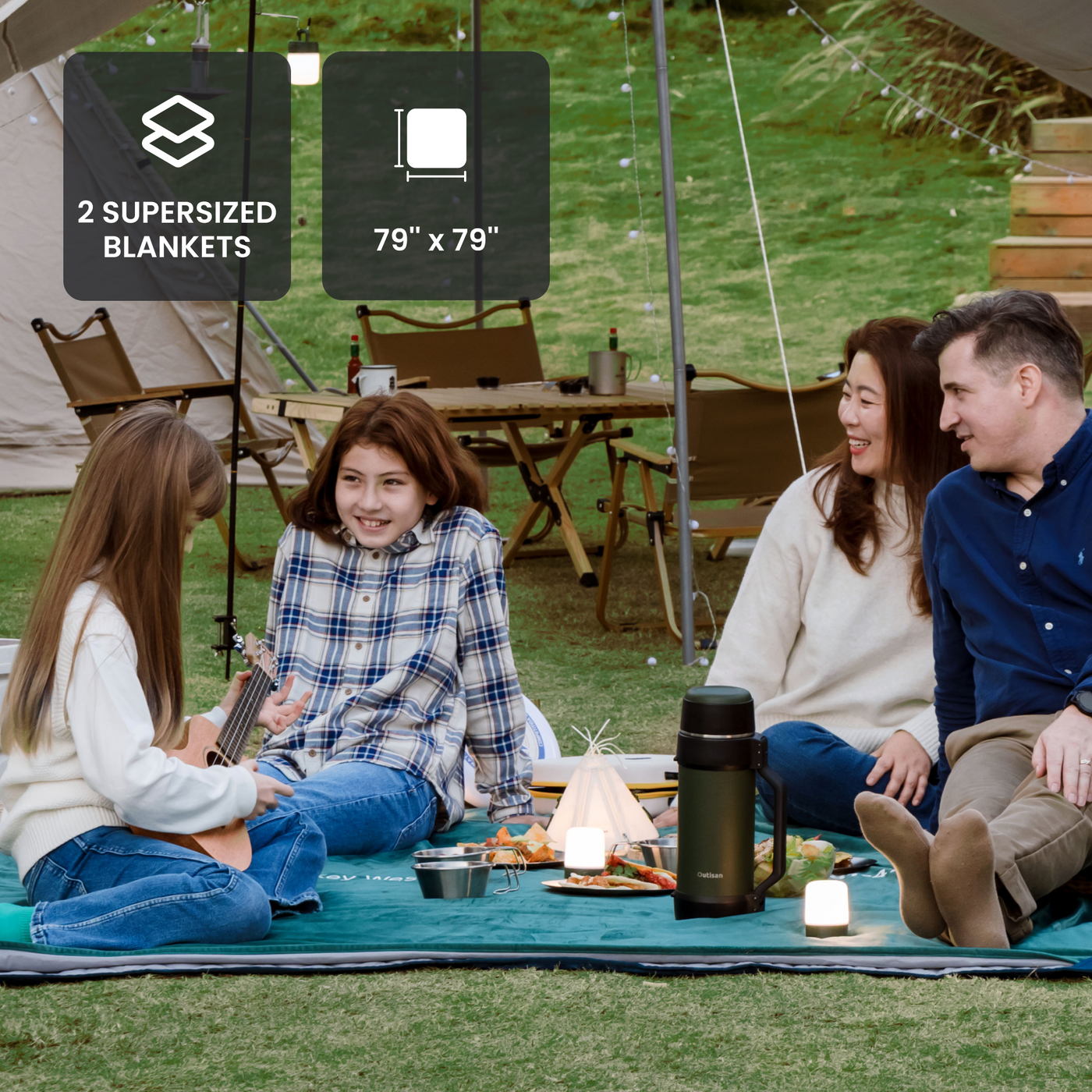 2 Supersized Blankets
Room for everyone.
The unique extra-large design lets everyone have a spot to sit, even if a few unexpected plus ones show up to the party. Just detach the corner magnets and now you have two blankets to share, each bigger than a queen-sized bed! Or if you're feeling chilly, simply remove the top layer and wrap yourself up for extra warmth.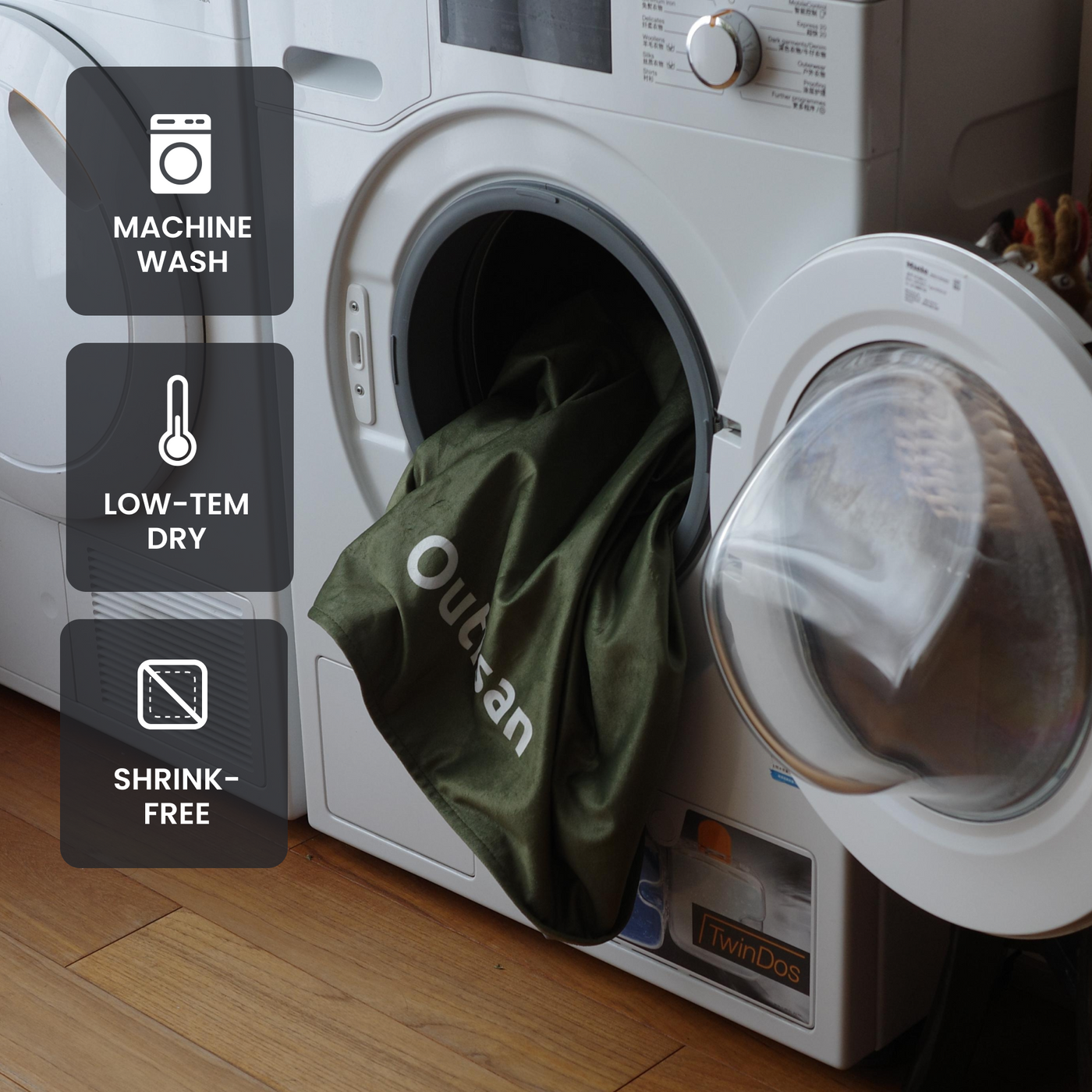 Durable & Easy to Maintain
Built to last, easy to clean.
Our Outdoor Blanket is expertly crafted with high-quality materials to withstand anything, so you can focus on enjoying the moment without worrying about wear & tear. And when there's any accidental drink spills or stains from the outdoors, just toss it in the washer & dryer.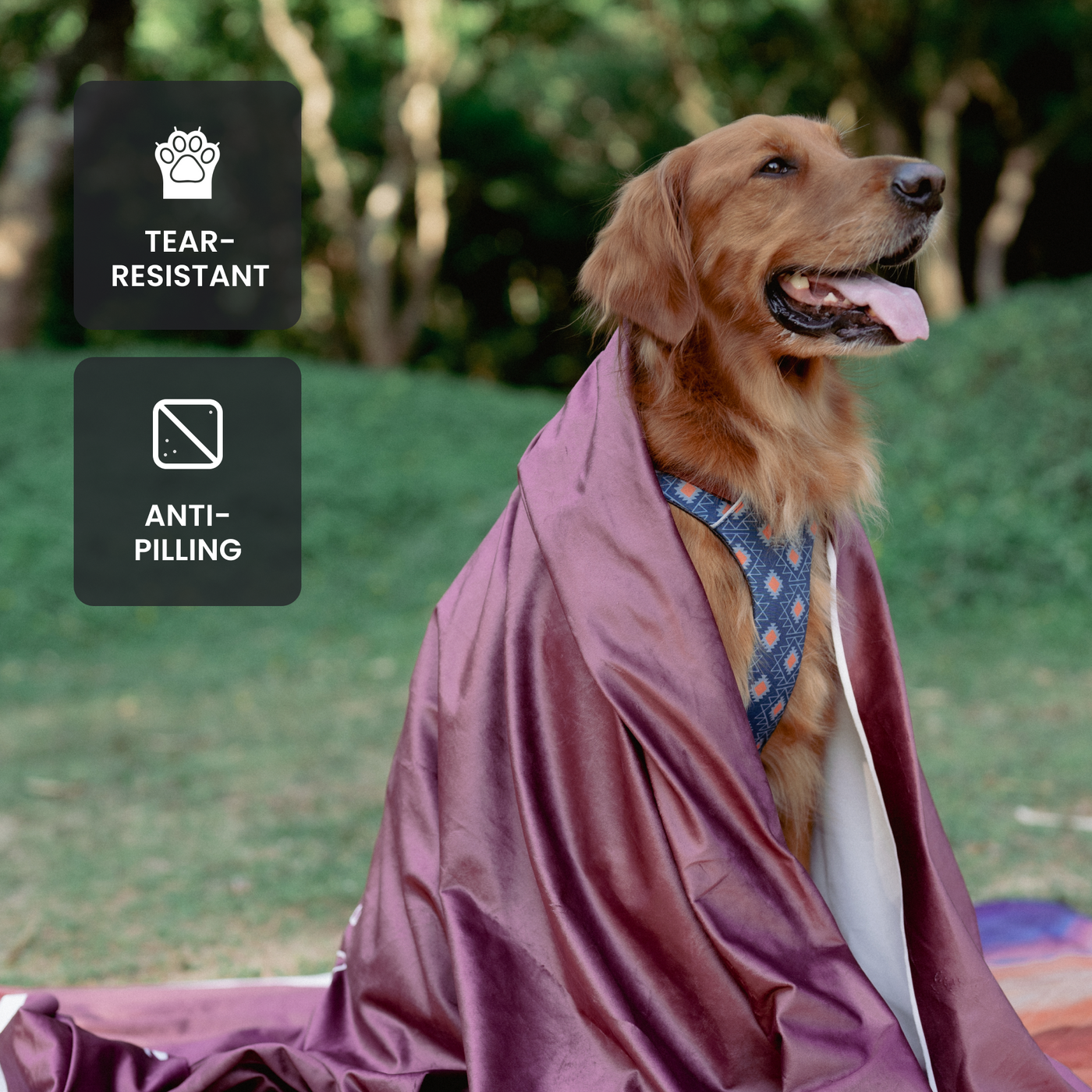 Pet-Ready
Your best friend's best friend.
The blanket isn't just for you, it's for your pets too. Made with skin-friendly materials that resist animal scratches, while the vegetable ink used won't harm your furry friends. So it's perfect for doubling as a bed for your four-legged companions, whether you planned it that way or not.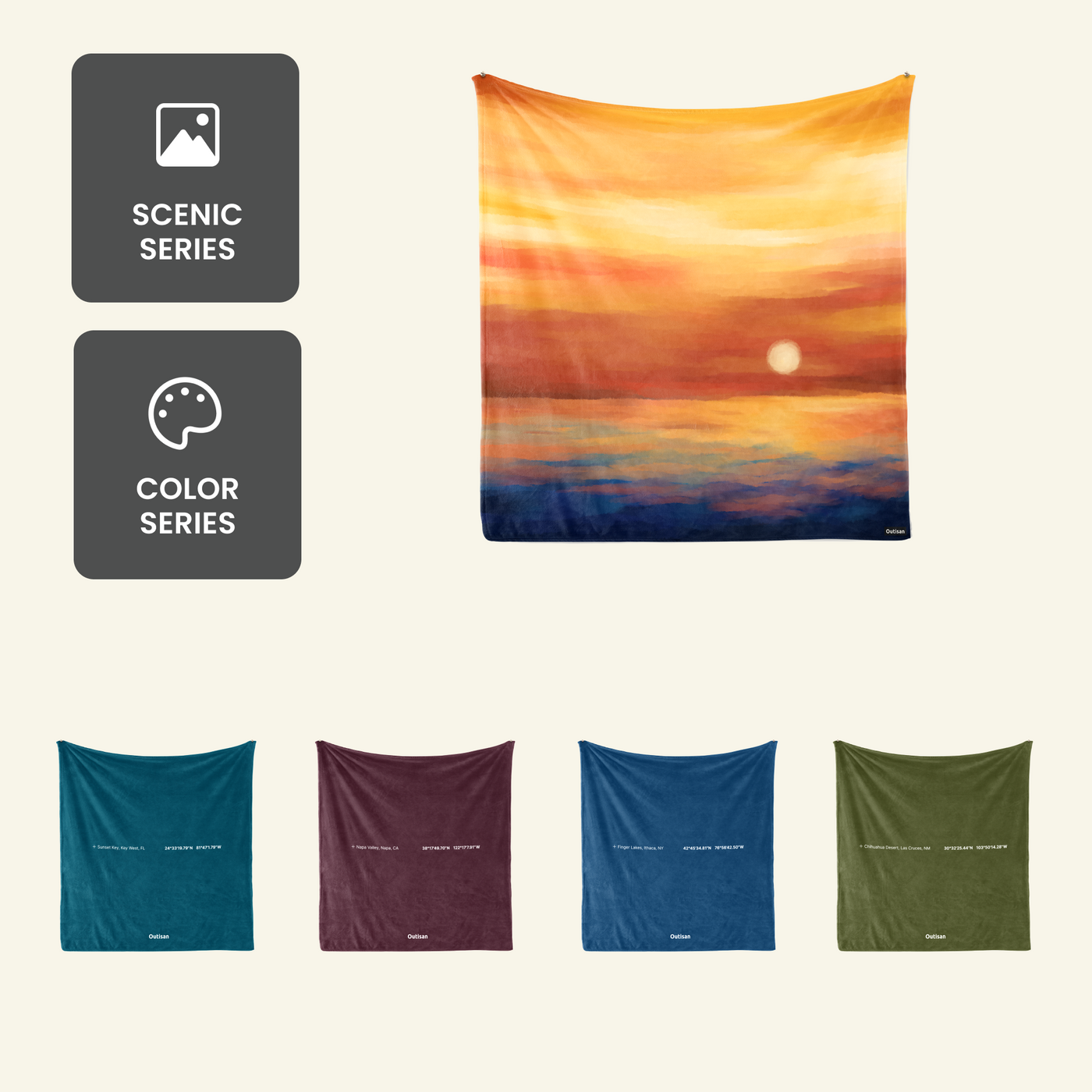 Distinct Designs.
Tailored to your taste.
Choose from any of the 5 uniquely curated patterns —whether you're looking to complement your surroundings or make a bold statement, the outdoor blanket has something for everyone.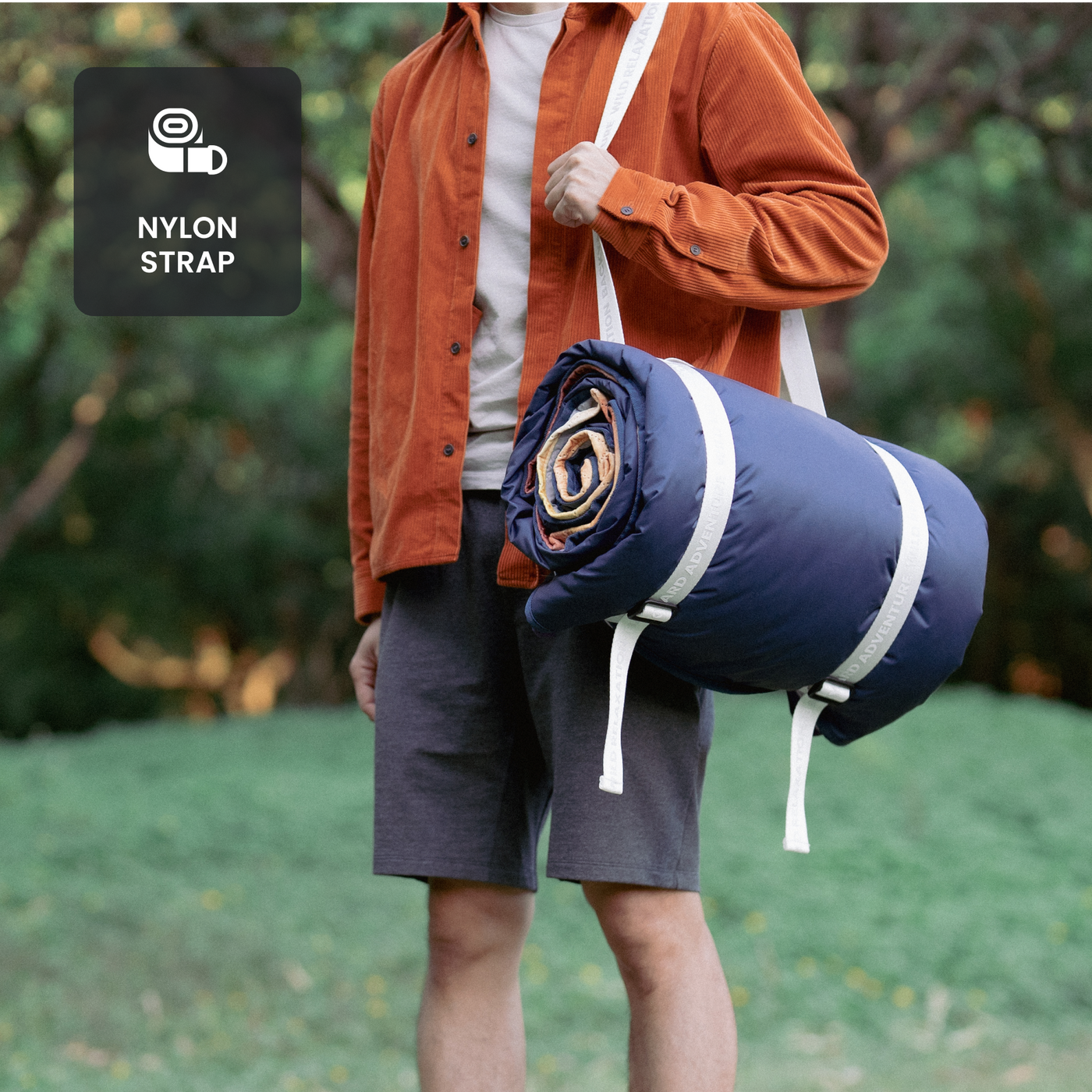 Packable & Portable
Sling it & bring it.
Equipped with a durable nylon shoulder strap — when you're ready to head out, simply roll it up and throw it over your shoulder or carry it in your hand for easy breezy portability whenever you're on the go.
Super unique blanket
This is super unique, it's bigger than I thought and has 2 layers. We go picnicing a lot so it's great. The bottom layer is a waterproof typer material and it hold the blanket down with magnets. It's super cozy. I will say that this would be a pain to travel with solo, but it's so big I can't imagine anyone needing this size if they're solo. I absolutely needed help rolling it back up. But once it's rolled up it's easy to carry. I really like this, I keep it in my car.
Great Blanket
I recently purchased this blanket for a weekend getaway with friends, and I couldn't be happier. The spacious size of the blanket easily accommodates six of us, giving us plenty of room to relax, play board games, and enjoy our drinks and snacks without feeling cramped, giving me confidence that it will last through many more picnics to come. Foldability and portability were quite important factors for me, and this blanket folds up neatly and comes with a convenient carry handle, making it a breeze to transport.
Big comfortable beach blanket
I ordered this blanket to take to the beach and I happy to say that several of my family members were able to sit on it comfortablely. I love the Waikiki beach picture on it. It reminds me of when I used to live in Hawaii which is the reason why I chose it. When we were finished at the beach I was able to shake the sand off and throw it in the wash without any problems. And the blanket folds up for easy transport. It is a little big but it is not hard or too heavy to carry.
The coziest!!!
This blanket is gorgeous! It's soft! It's warm & lightweight! Not to mention has the best sunset beach scene! I love this blanket! This blanket is large & cozy! I highly recommend it!
Easy to carry around large enough for my whole group
I know the description said it was gonna be a large blanket but it's even larger than I imagined. The group I usually go to the beach with is about 6 people and when we detached the blanket, it was big enough to seat all of us with plenty of room. Although it's a bit heavy, the strap it comes with is quite sturdy and allows me to easily carry it to and from the car.