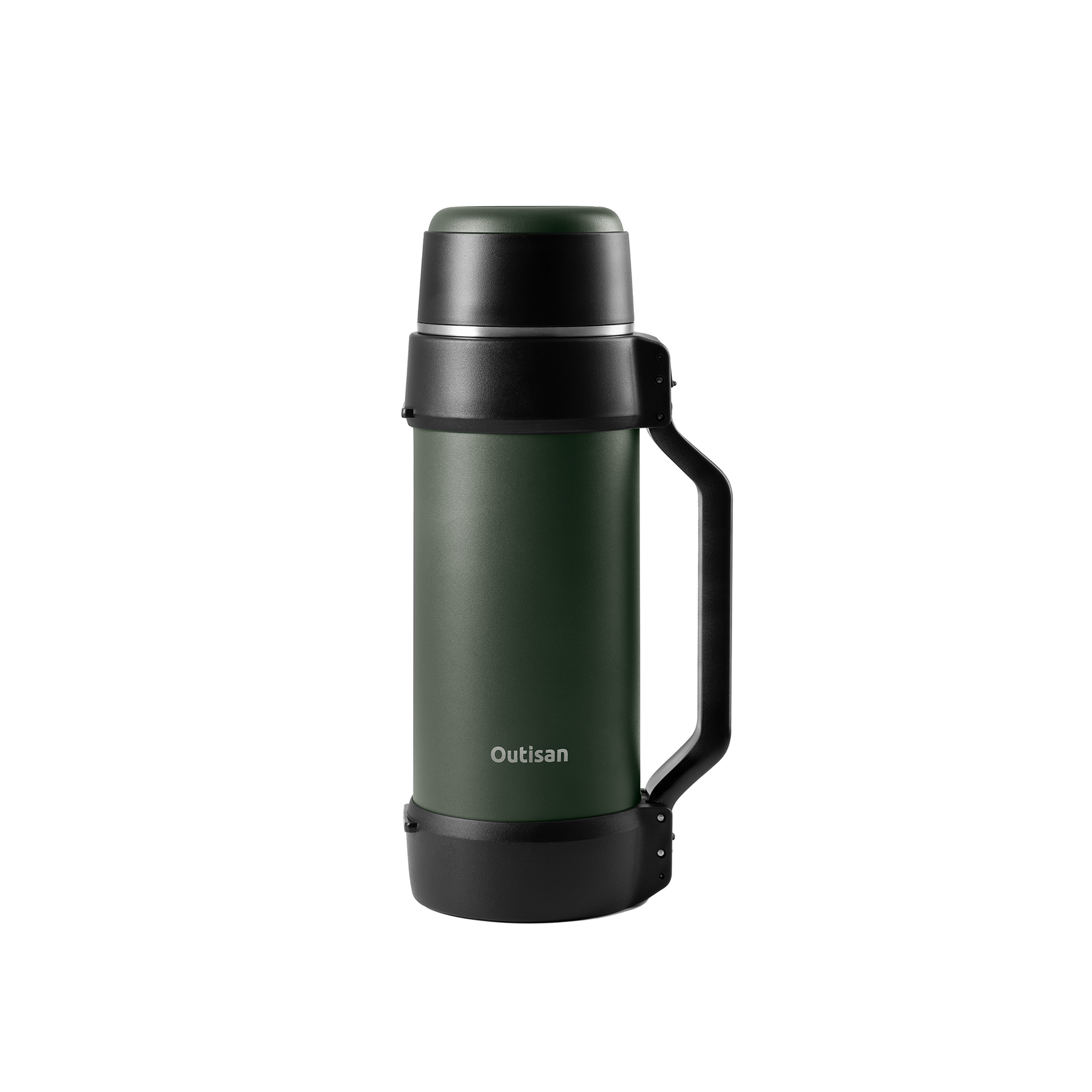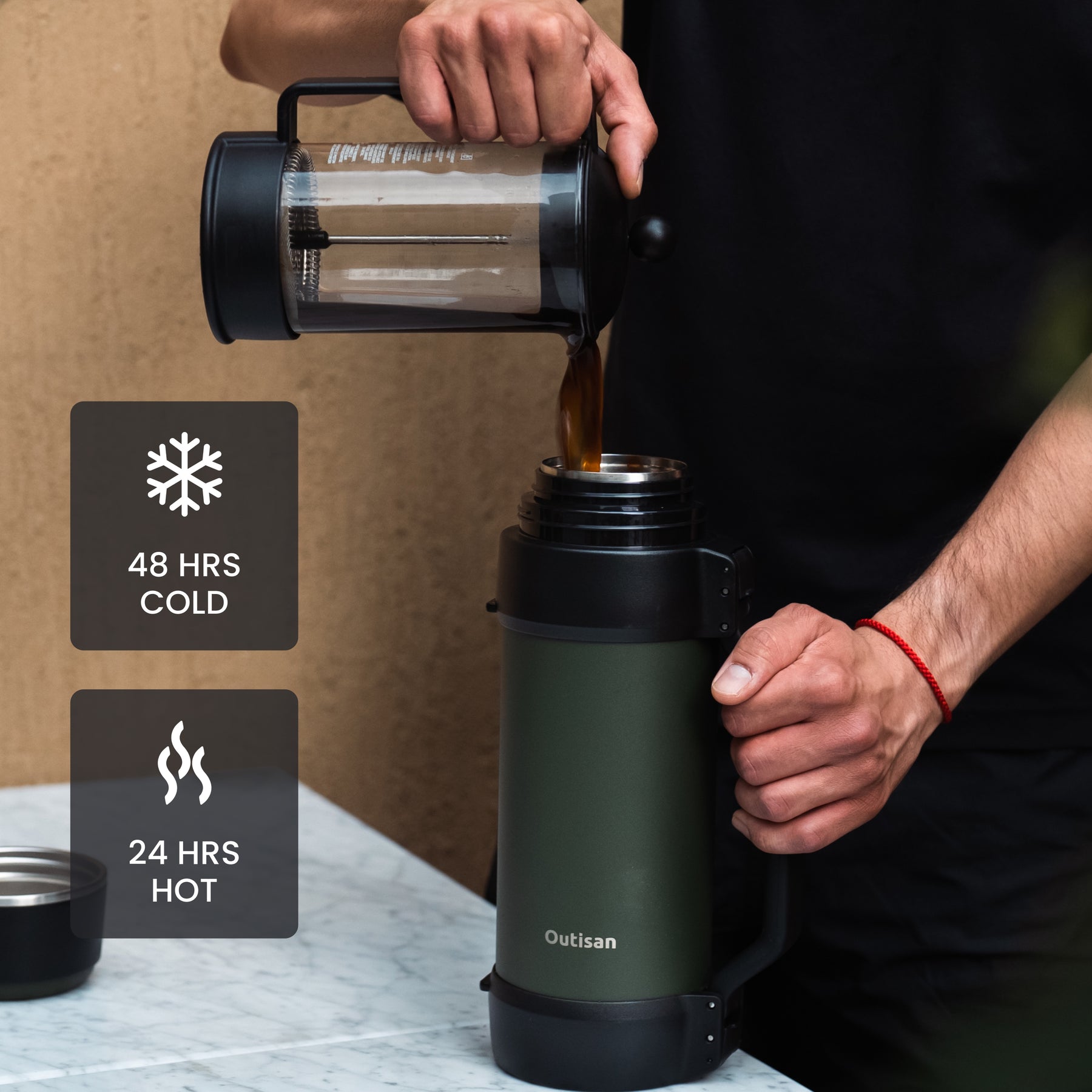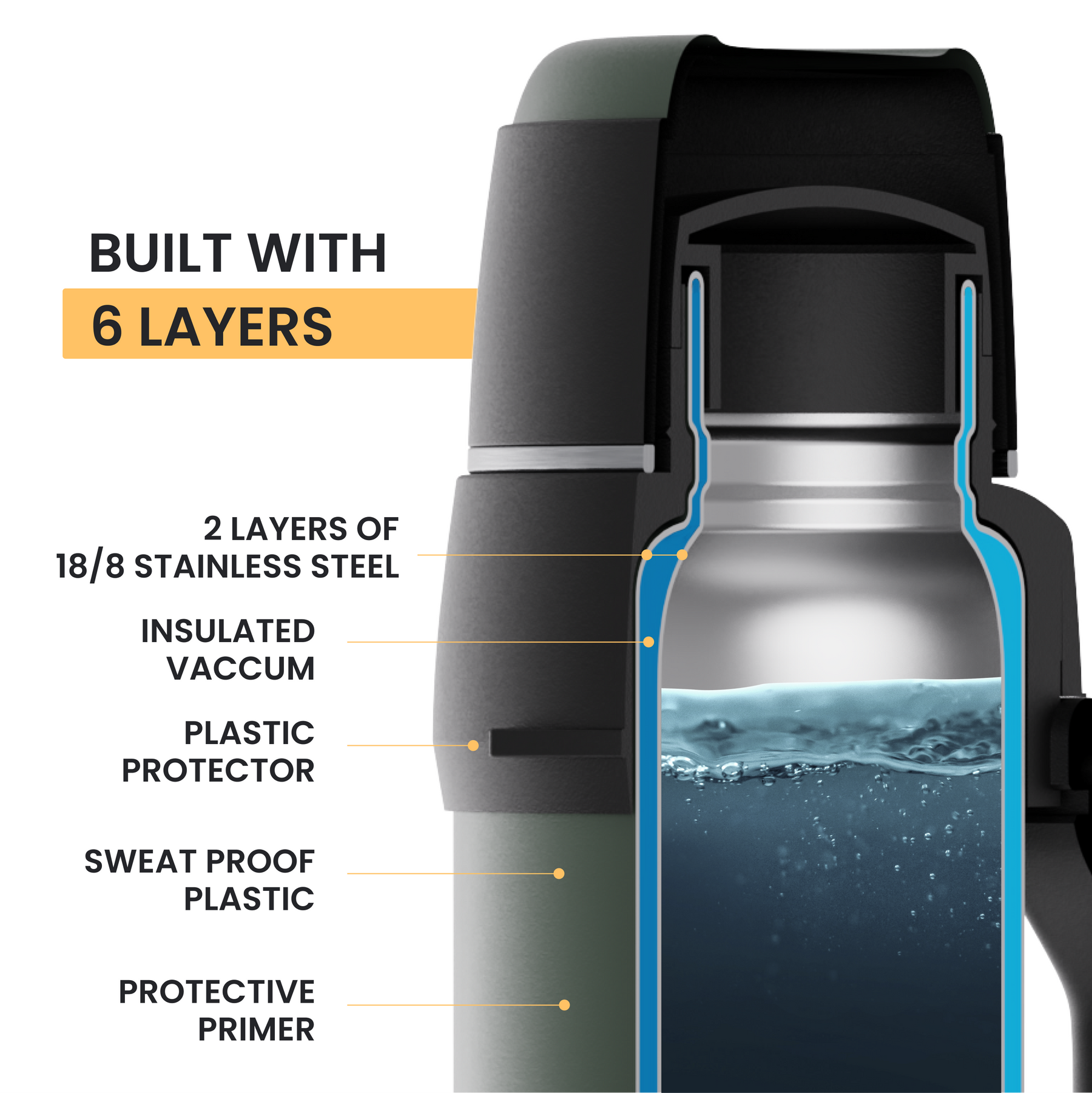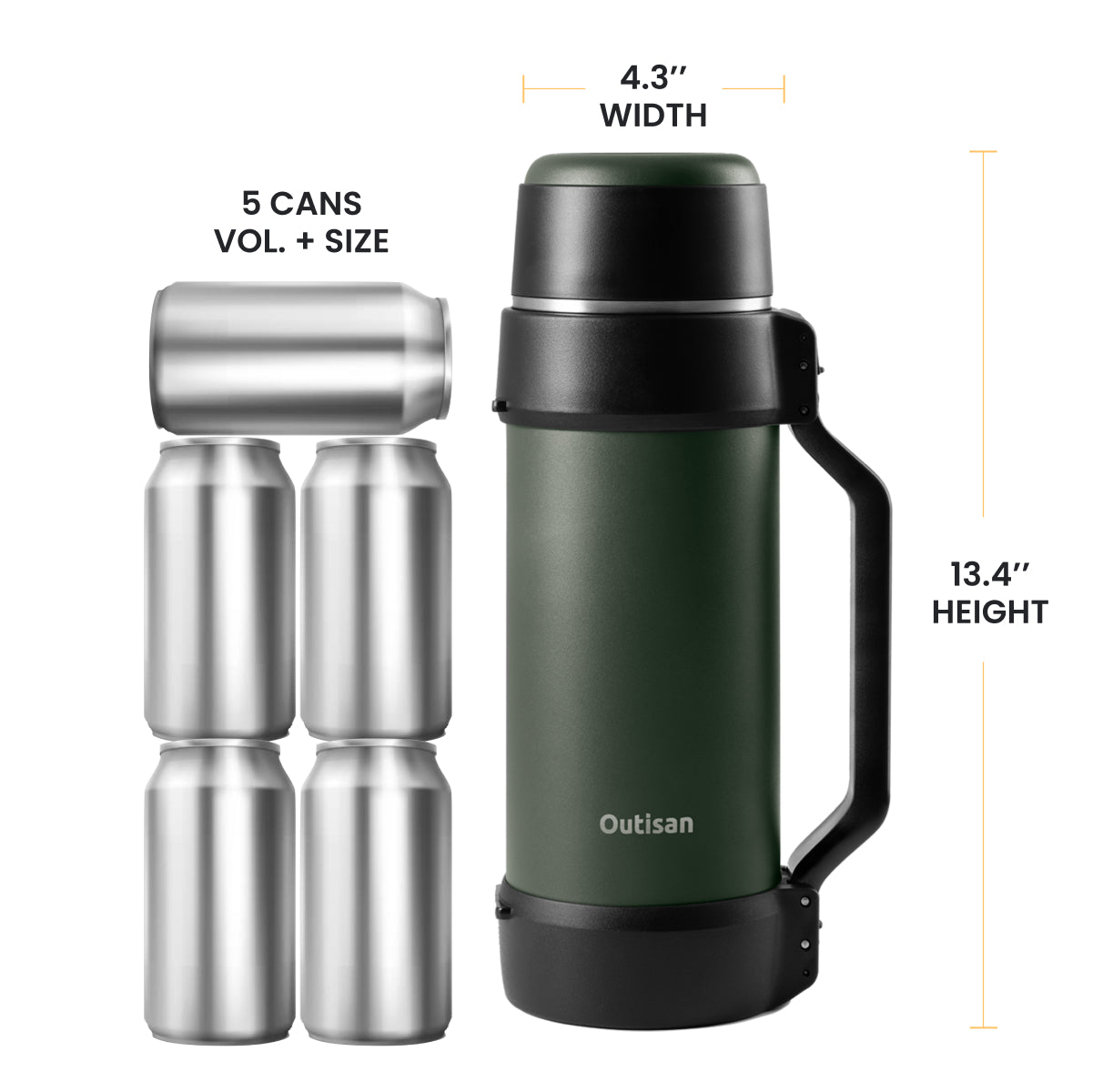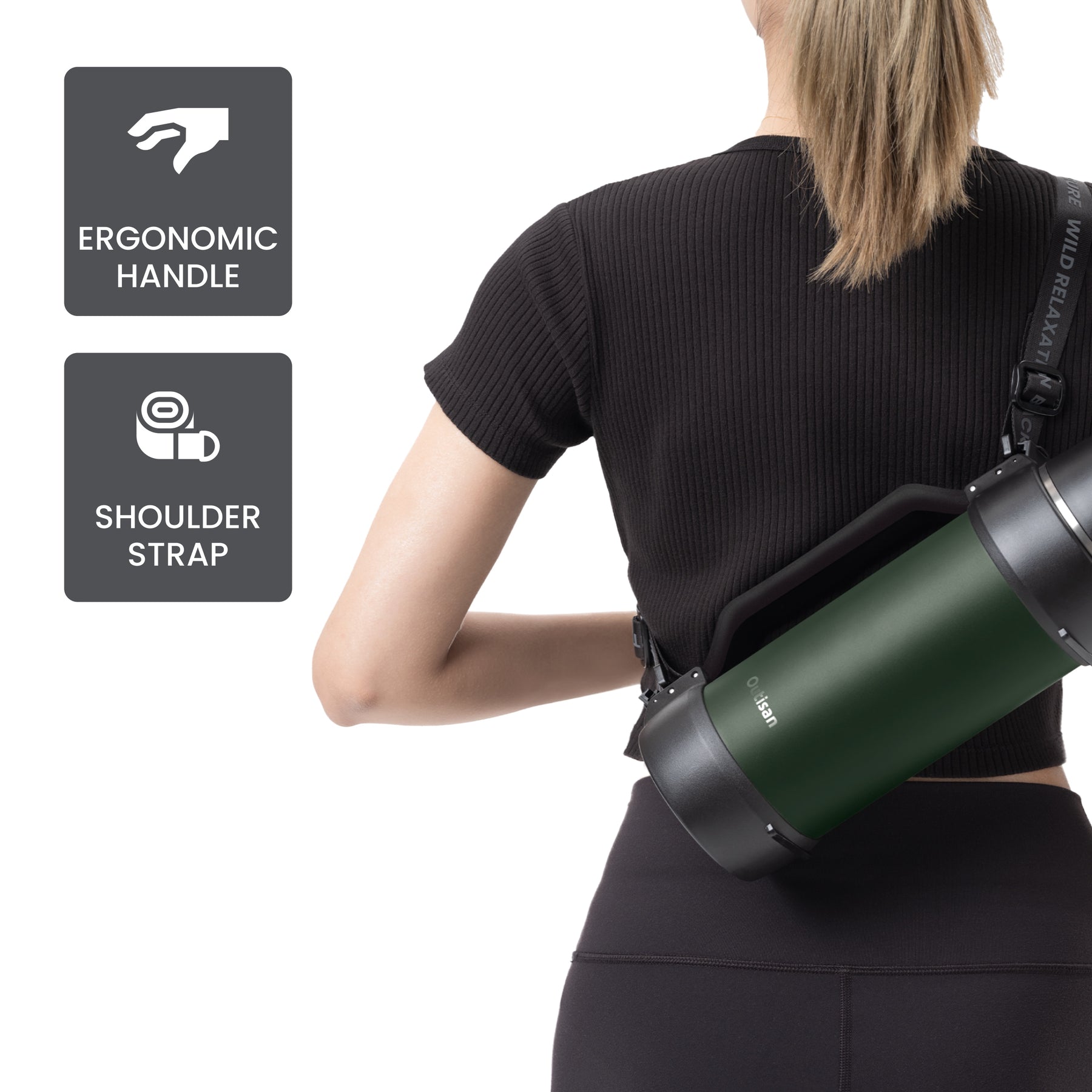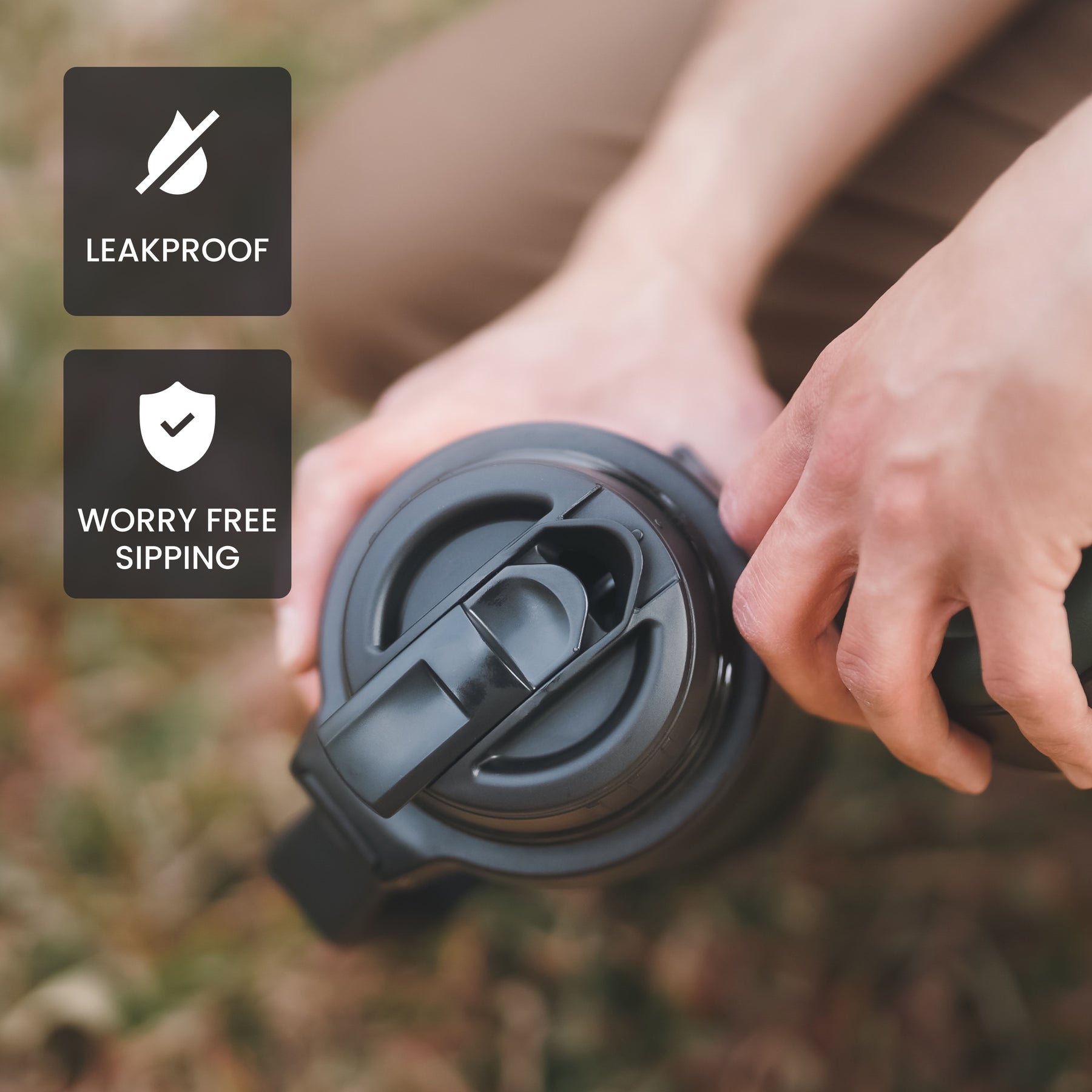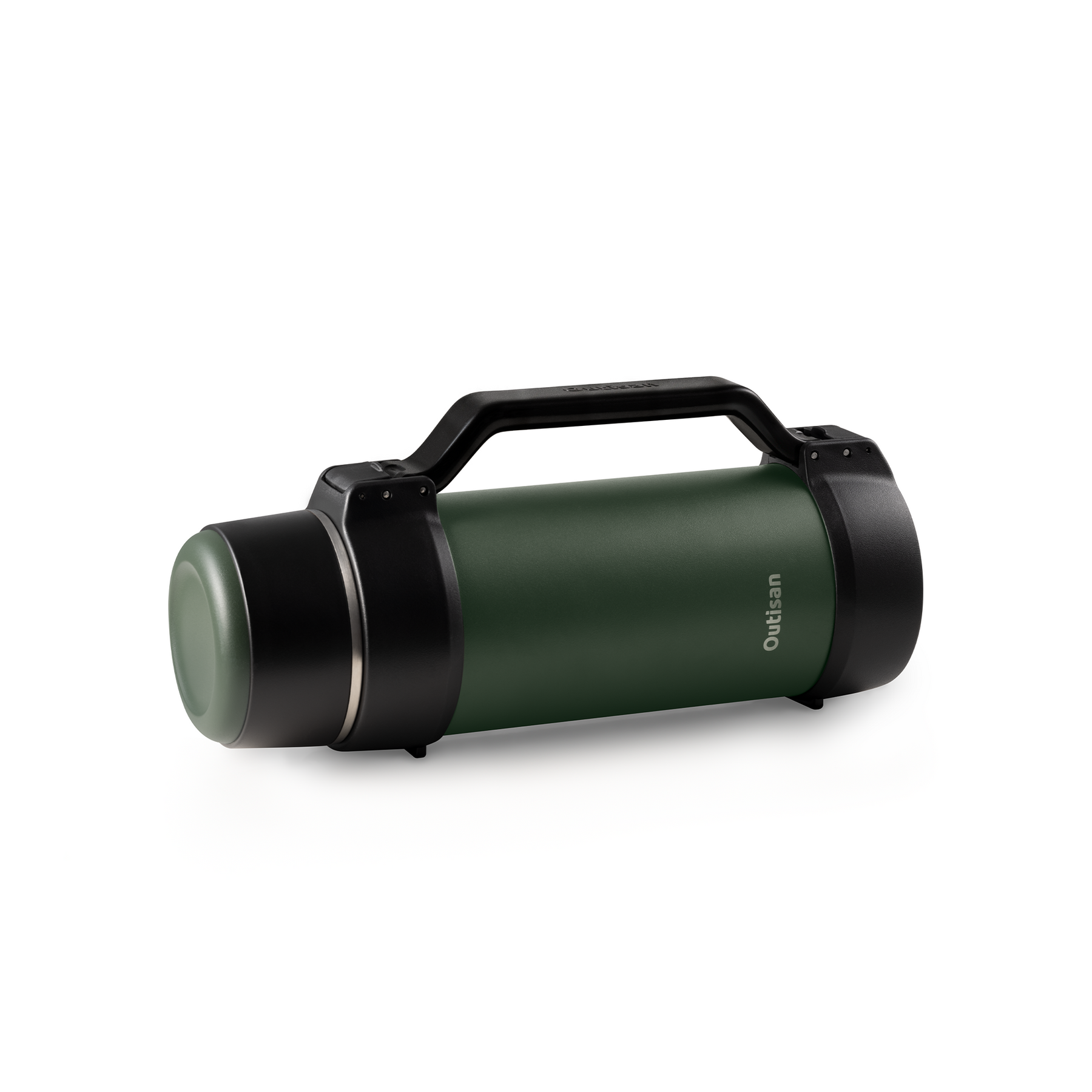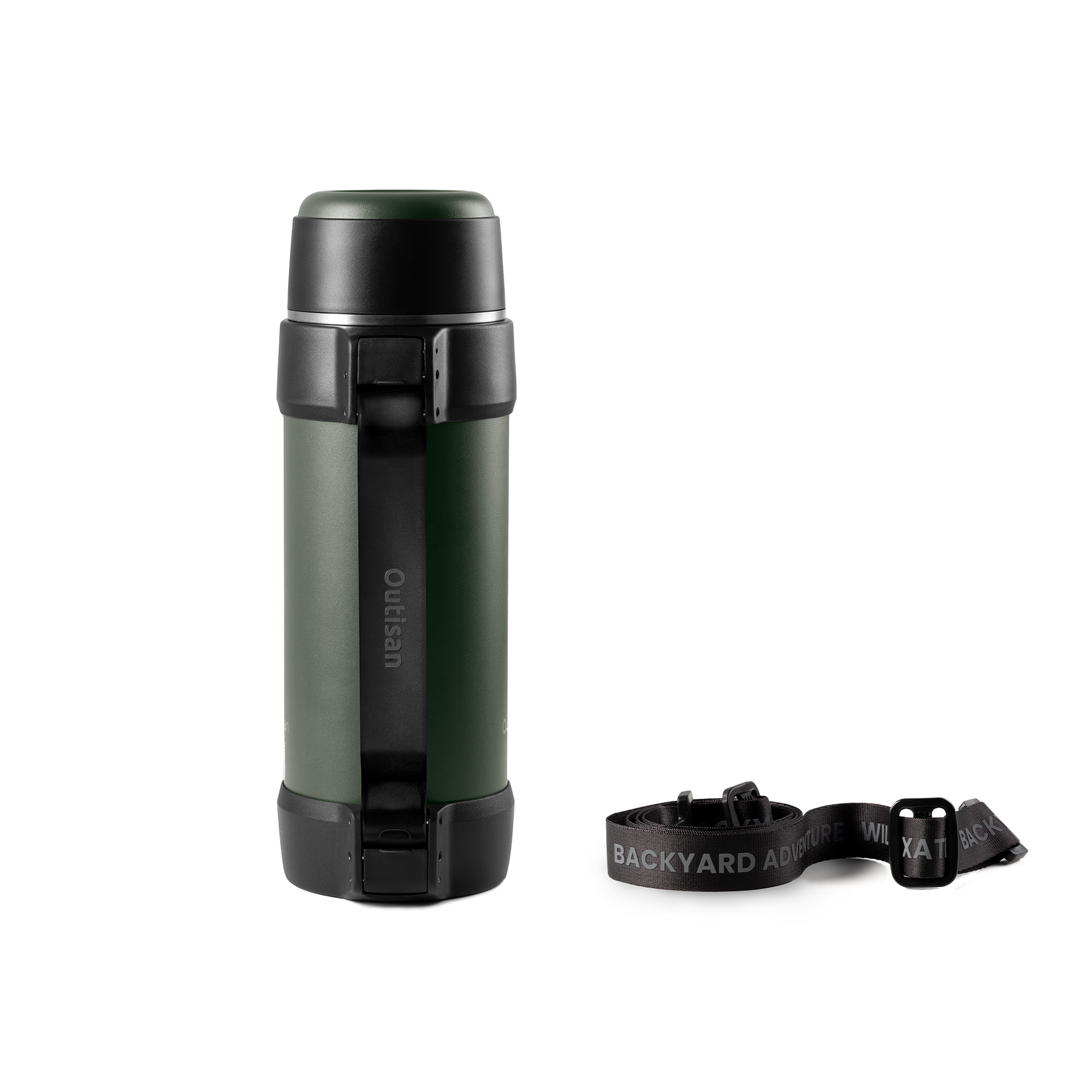 Thermal Bottle
Highlights
From the first sip of the day to the last, the Outisan Thermal Bottle is the ultimate keep-it-hot, keep-it-cold, let-the-adventure-unfold water bottle.
Features
Keeps cold for 48h
Keeps hot for 24h
Vacuum insulated 18/8 stainless steel
2-step safety spout releases pressure from hot liquids
Wide opening for ice cubes
Removable insulated cup
Detachable and durable nylon strap
Fully disassemble for easy cleaning
Ergonomic handle
Food safe / BPA & Phthalate-free
Specs
Volume: 60.8oz
Weight: 2.7lbs
Height: 13.4"
Diameter: 4.3"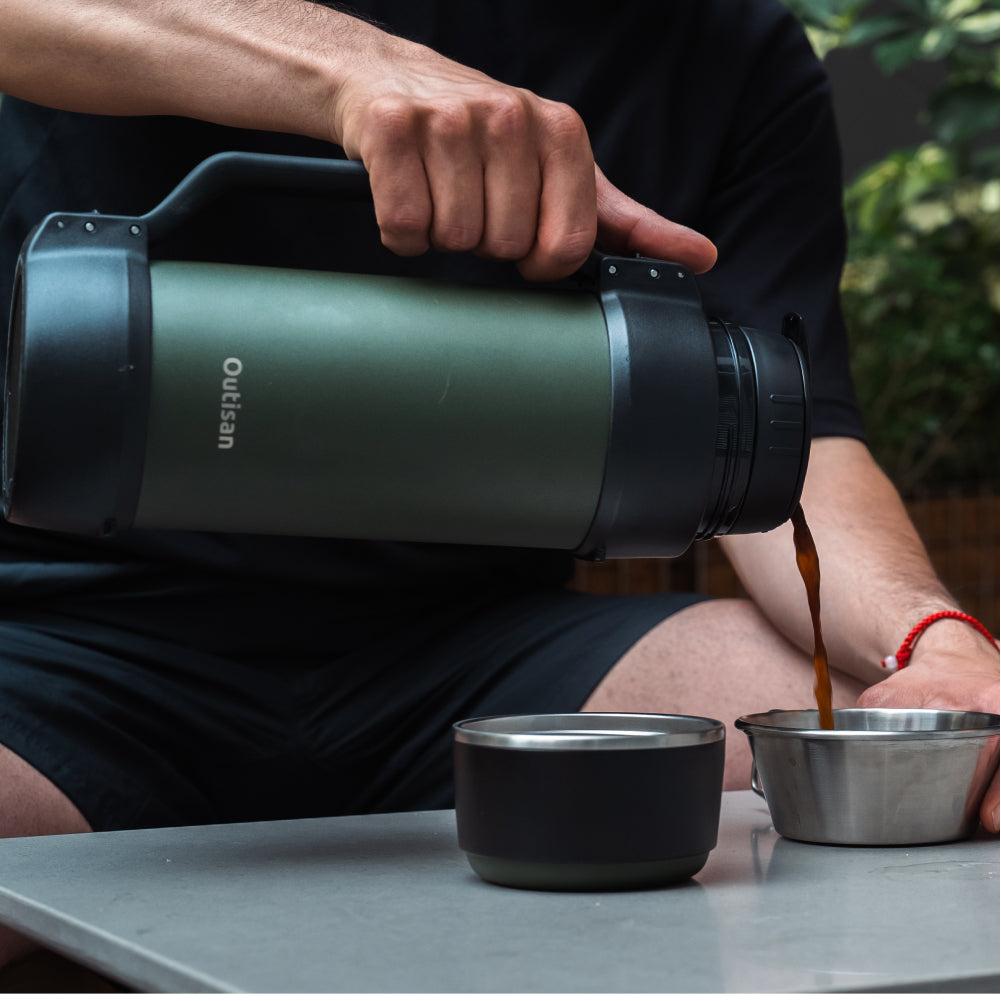 Temperature Regulation
Hot or cold all day long.
Keep your drinks piping hot (24 hours) or ice cold (48 hours) for as long the adventure lasts with our vacuum-insulated stainless steel Thermal Bottle.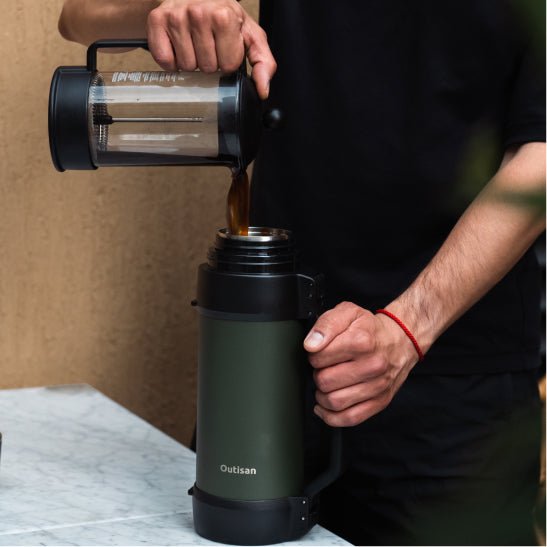 Supersized
Go big, don't go thirsty.
Don't settle for small sips when you can take on the world with gulps of pure refreshment. The bottles massive 64 oz capacity, lets you stay hydrated for longer while ditching the refills and plastic bottles.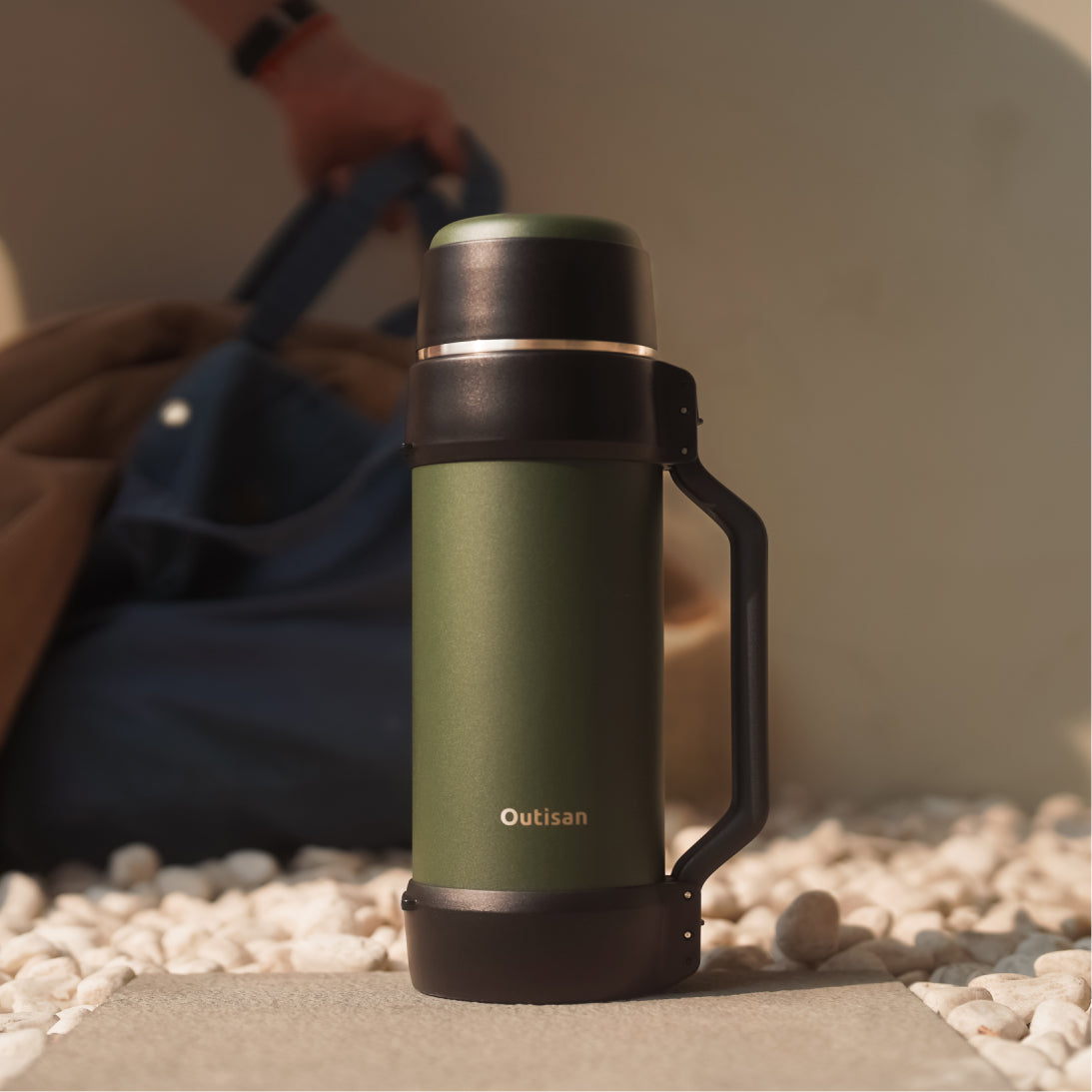 Lasting Durability
No dings, no dents.
Crafted with 5 layers of top-quality 18/8 stainless steel and carefully selected materials, from top to bottom the Thermal Bottle is built to last.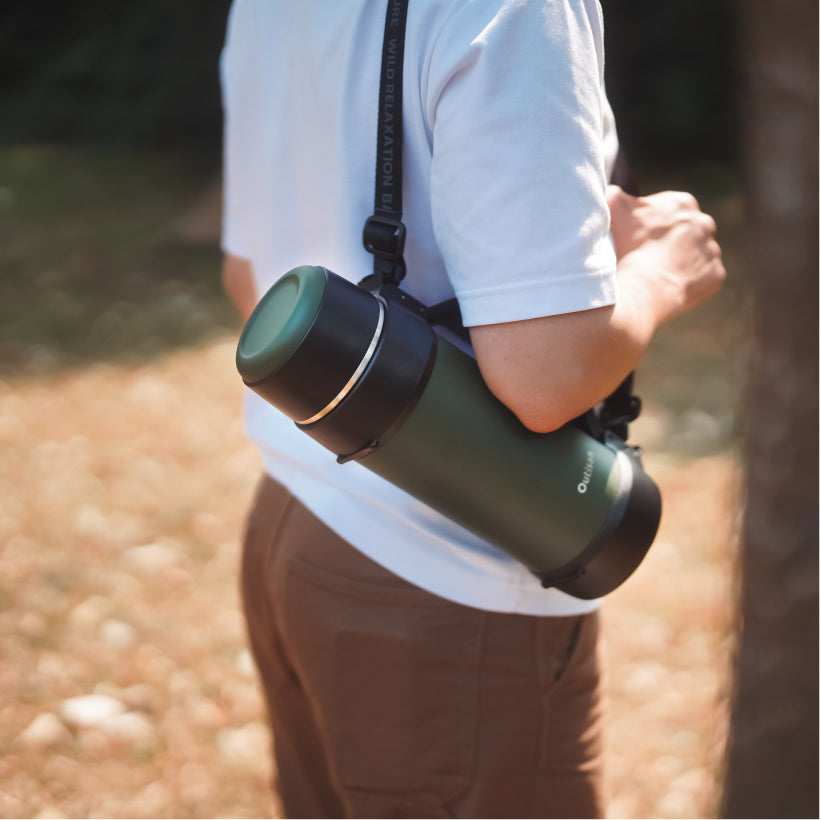 handle & strap
Hydrate on the fly.
Our bottle's sturdy, but comfortable TPR handle and detachable nylon shoulder strap offer you multiple options for grab-n-go hydration.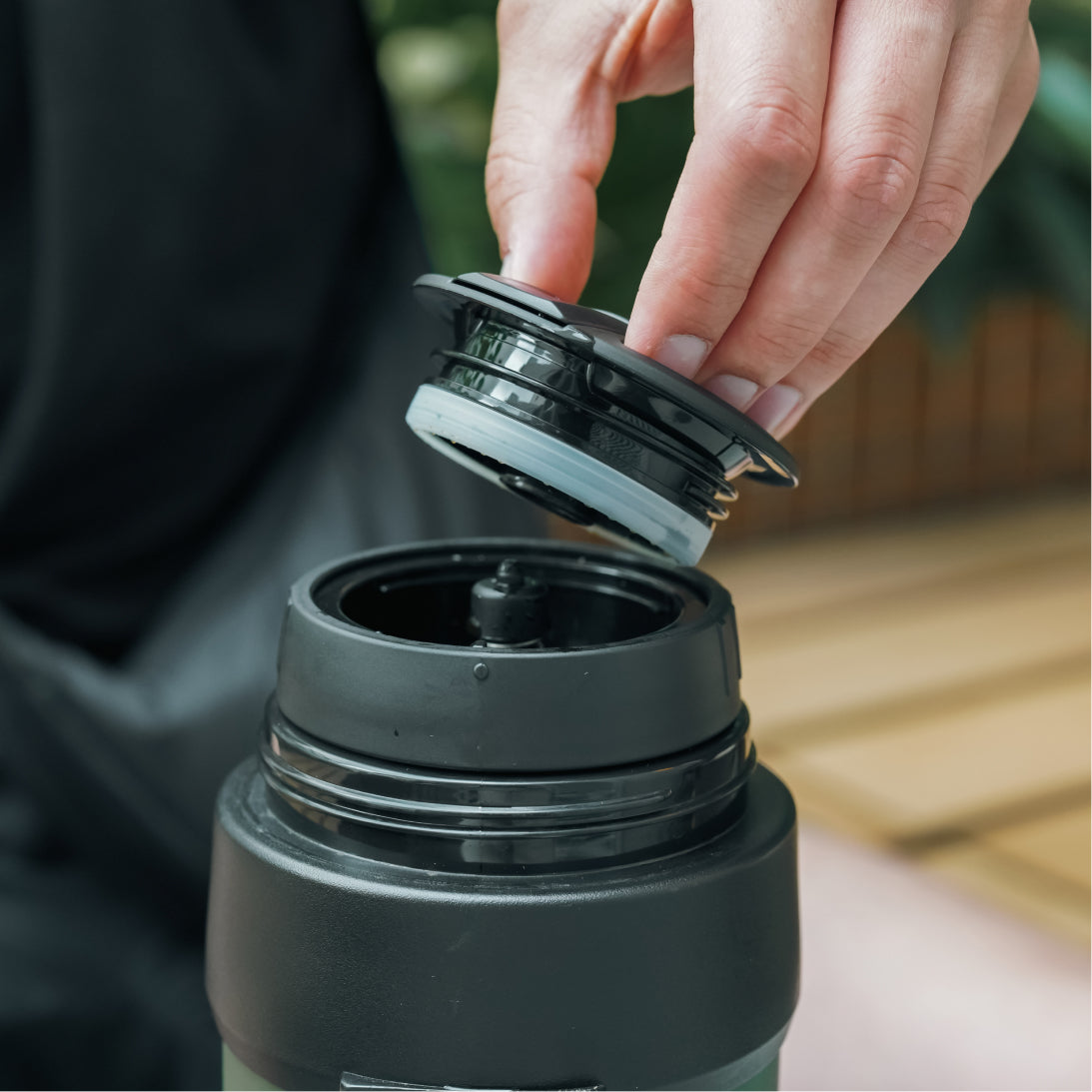 safe & secure
Worry-free sipping.
FDA-approved & BPA-free, with a leak-proof silicone lined lid, the 2-step release spout gives you peace of mind while drinking hot beverages.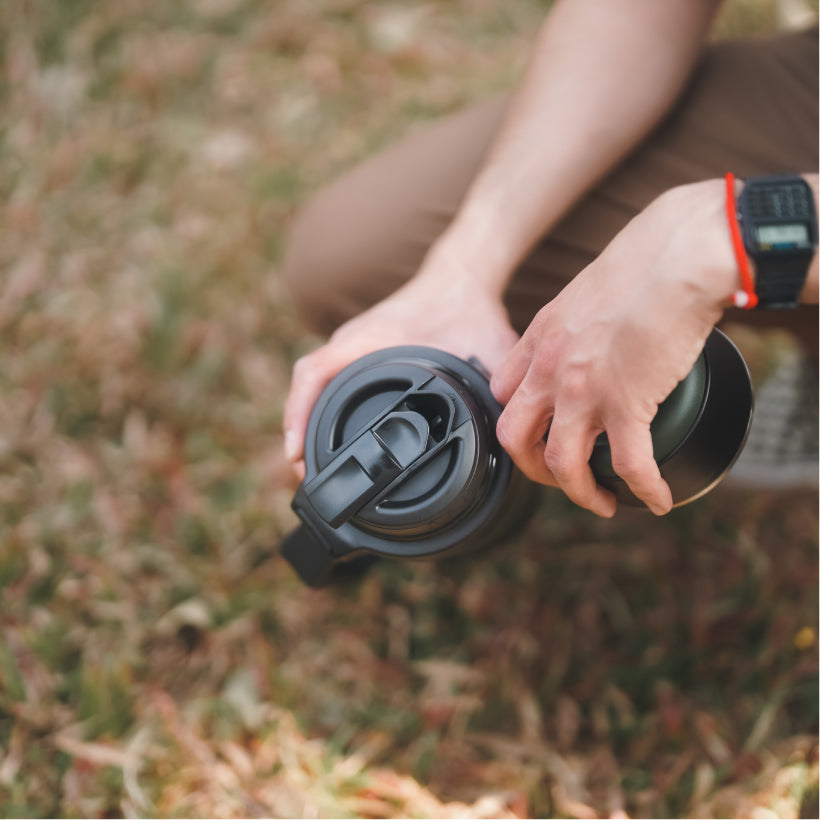 2-step safety spout
Sip like a queen, even under pressure.
Avoid any unpleasant surprises, with our unique pressure release spout designed for drinking even the hottest beverages.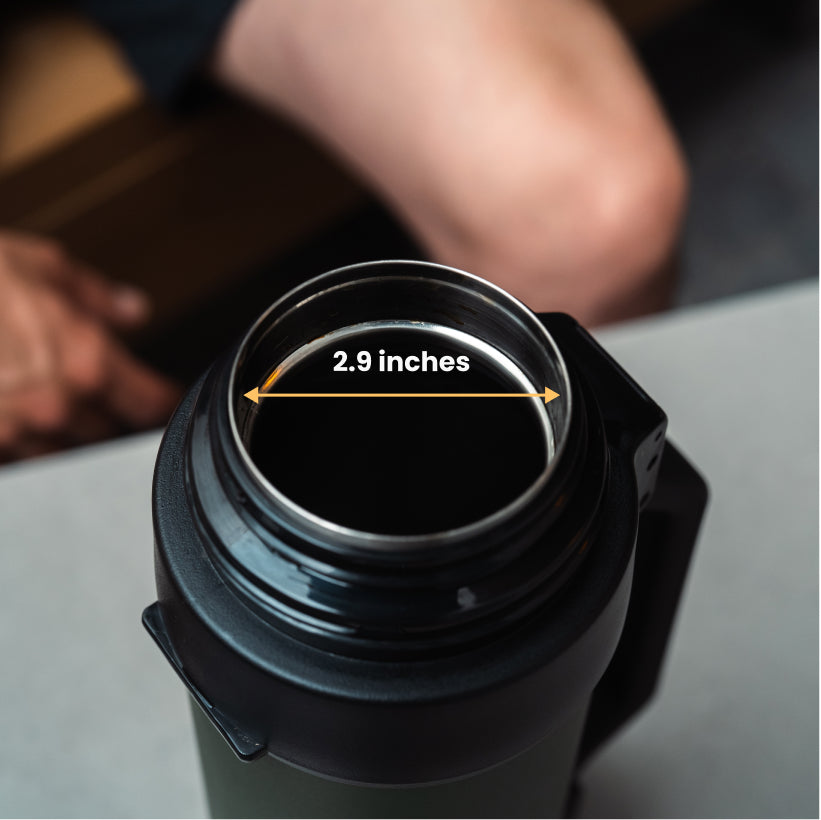 extra wide mouth
Ice ice baby.
Our bottle's extra-wide mouth makes it easy to clean, easy to add ice & easy to pour.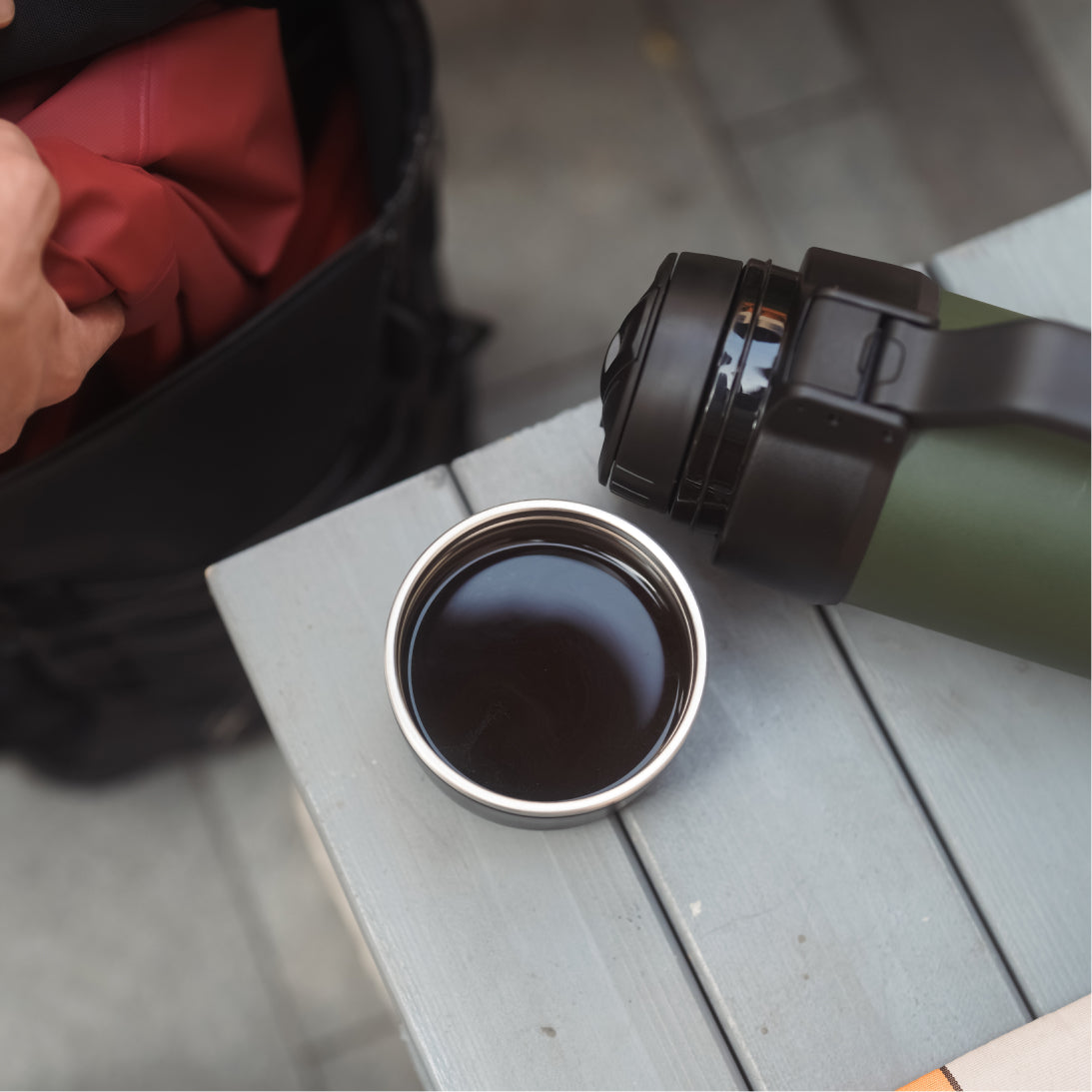 exterior plastic coating
Got you covered.
The extra layer of plastic coating prevents sweating, enhances grip & provides an additional layer of protection to the stainless steel shell.
nice
Bought for a trip later this but have been using at home and seems to work fine
Great product
I look the look and sturdiness of this product
Great Thermos!
Great for both hot and cold beverages. It is also huge! Great for bringing out on the golf course on a hot summer day. Keeps everything nice and cold. Would recommend!
Recommended
Well built heavy duty not very light when you're got it filled with water. But it's really a good thing to have even if you're on a road trip.
Details
The handle has a comfortable grip, and the strap is adjustable to fit my needs. I appreciate the attention to detail and the excellent quality of these components. It's evident that durability and user convenience were prioritized in the design.