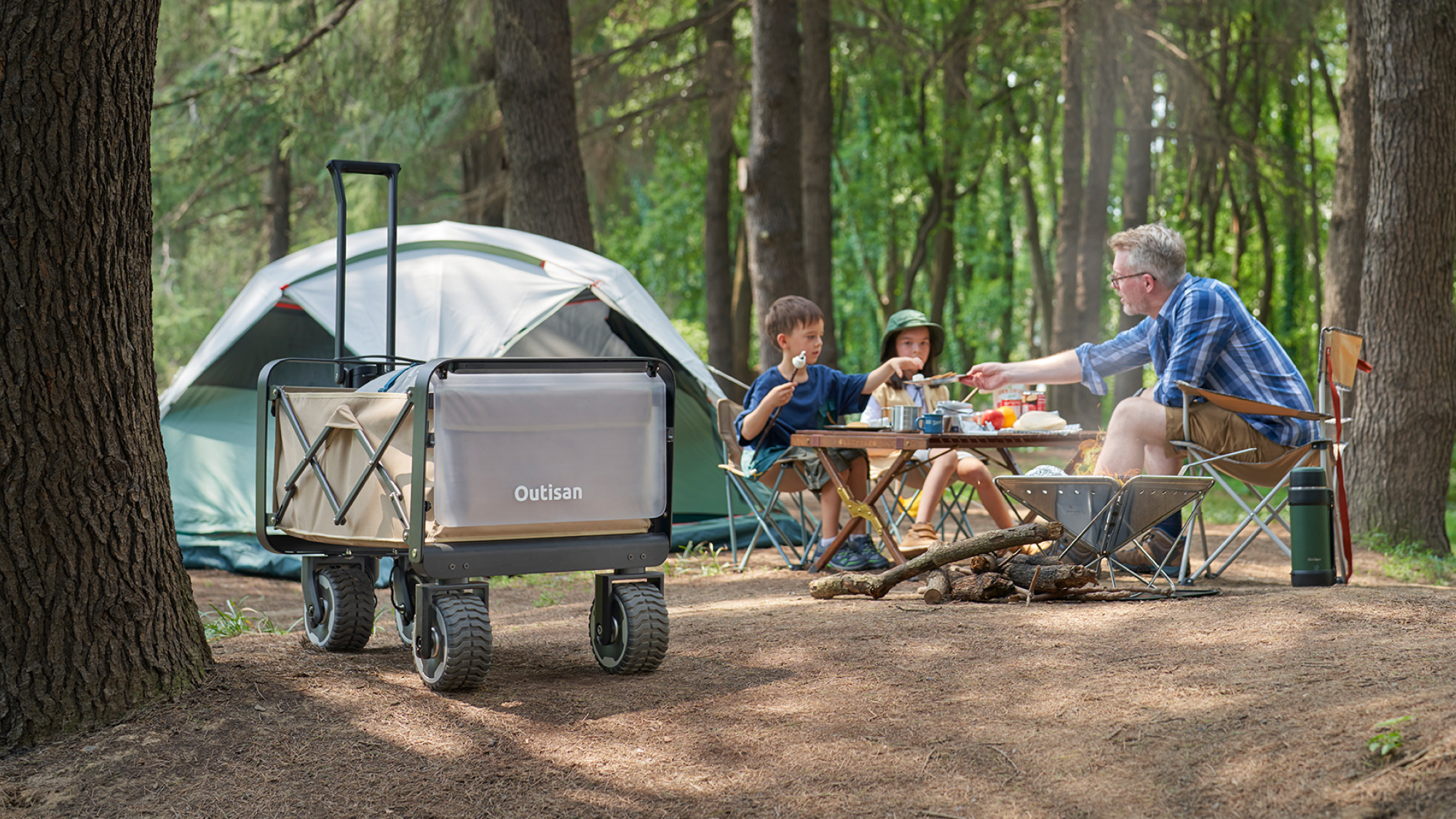 introducing
Outisan e-Wagon
"...the perfect solution for anyone who needs a little extra help hauling their stuff around."
"The e-wagon's design celebrates the thrill of the outdoors, but takes the effort and elbow-grease out of getting there."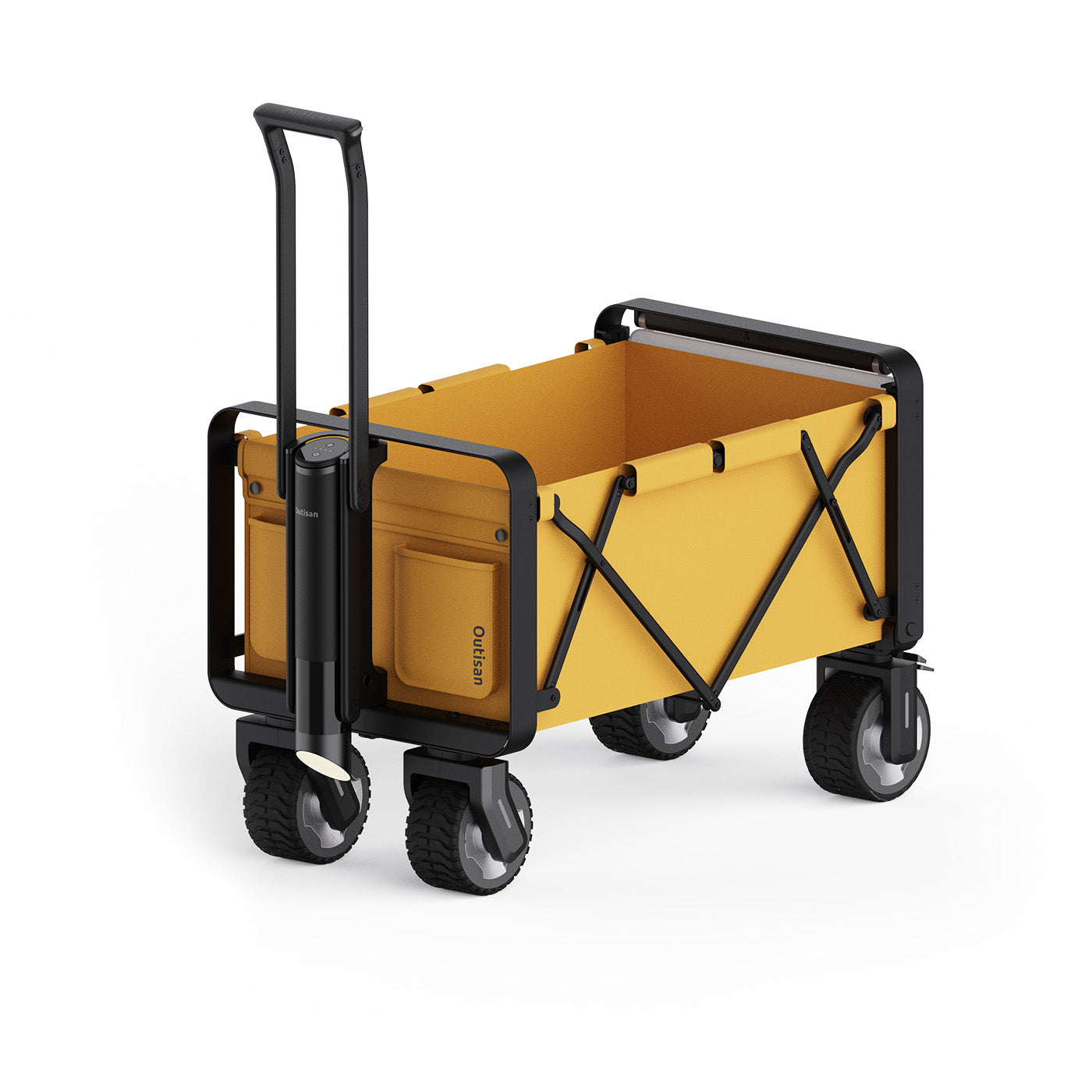 outisan e-wagon
The world's first electric utility wagon.
Outisan e-Wagon is the world's first electric utility wagon that makes going outdoors easier than ever. Electric power assist, all-terrain wheels, hill-descent control, and more features provide you with a smooth, worry-free outdoor experience.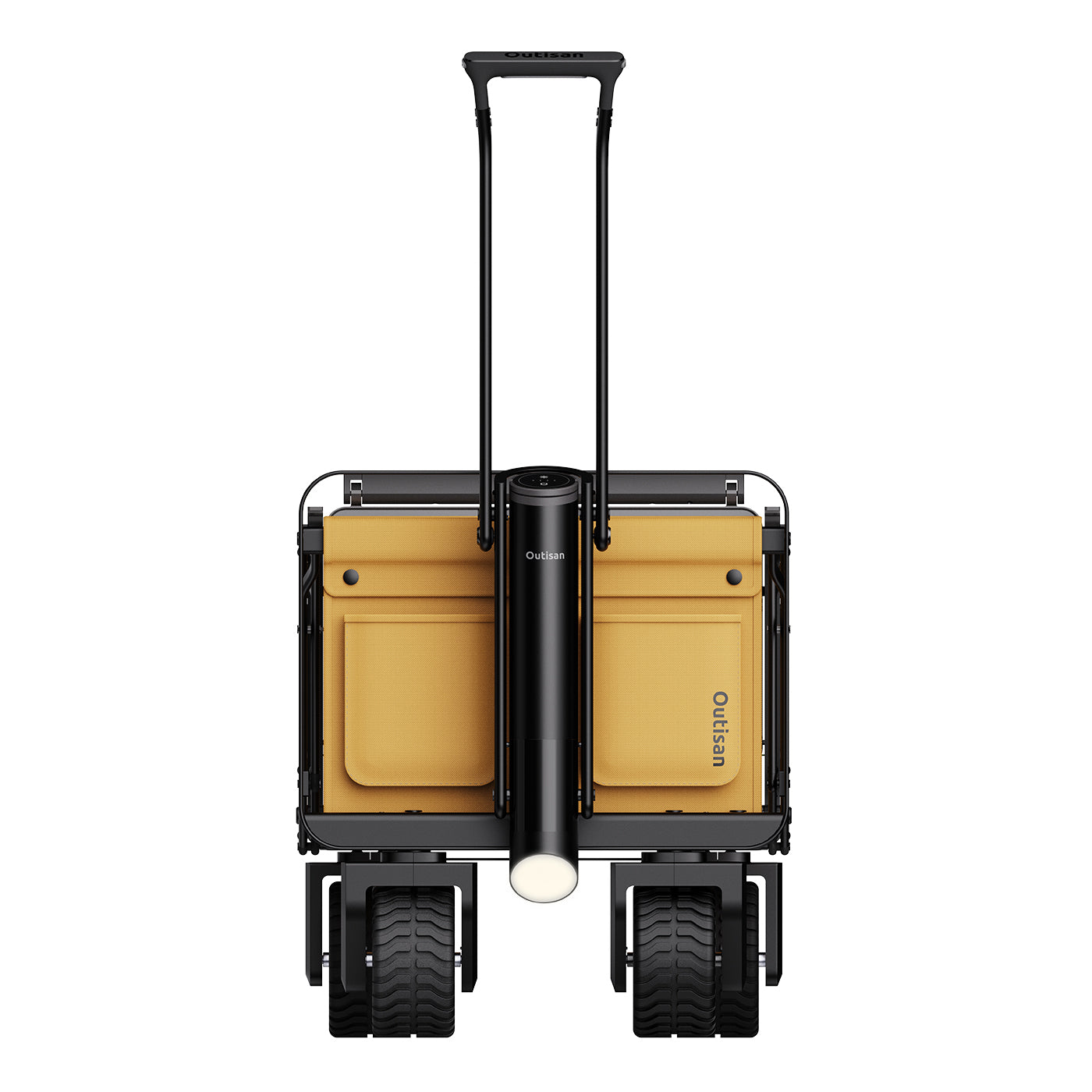 flowstride
Take it all in stride.
Outisan's proprietary FlowStride technology gives you a boost of power on different terrains. A combination of brushless DC motors, motions sensors, and advanced control algorithms kick in to provide you with reliable power at any time.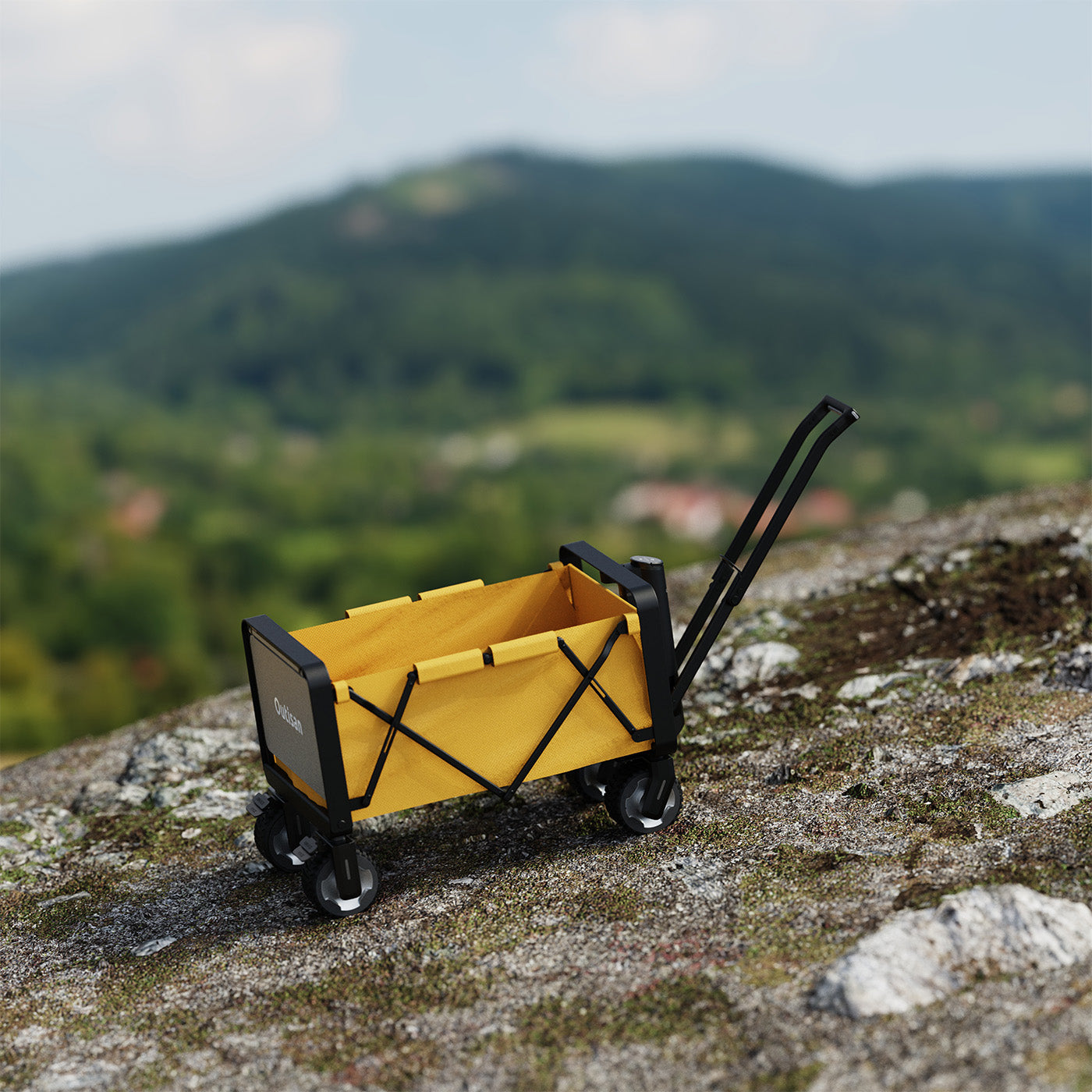 uphill power assist
That light?
Unlike traditional utility wagons, Outisan e-Wagon helps you easily carry your gear uphill. The electric motors make a 200lbs uphill load feel lighter than 10lbs.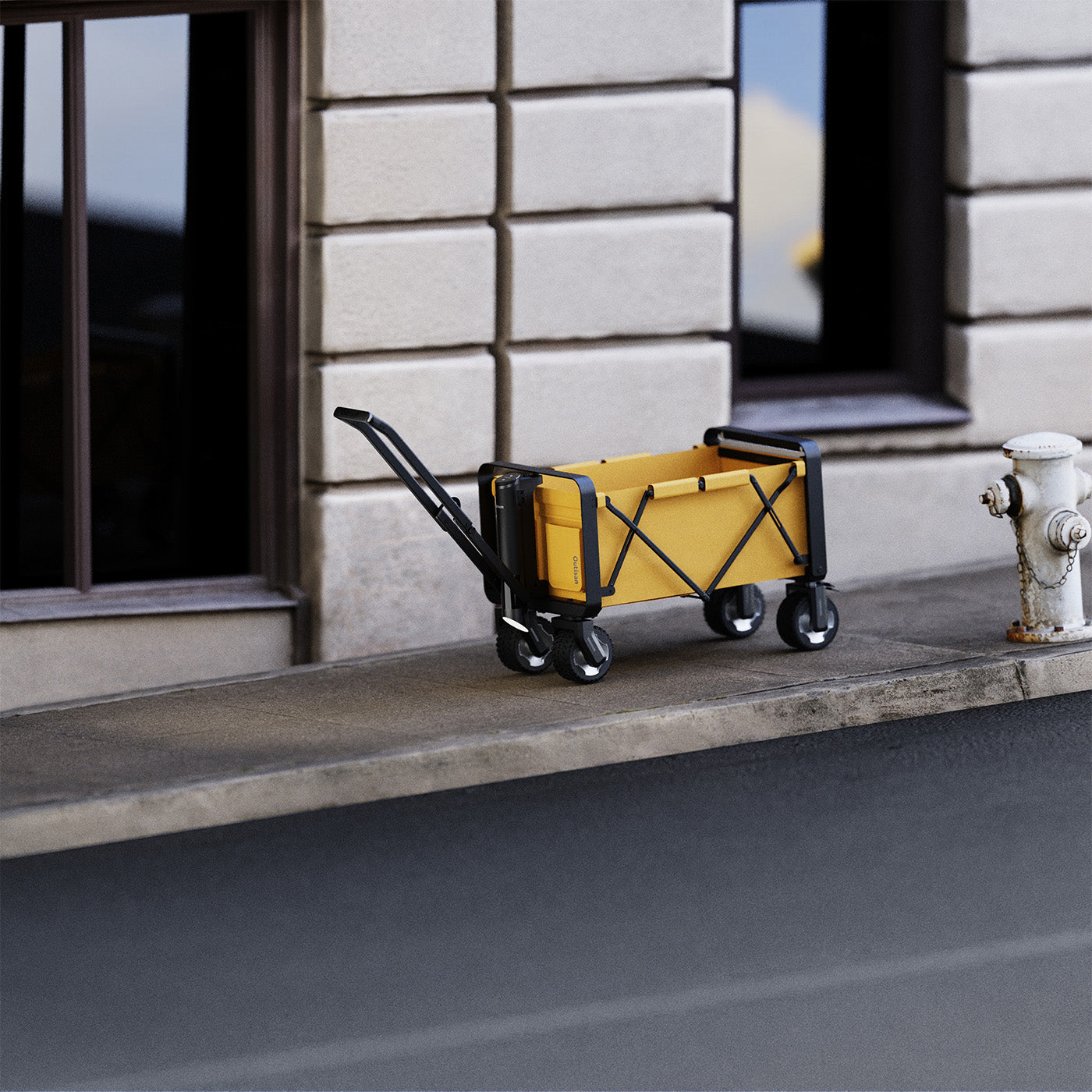 downhill speed control
Don't sweat it.
Going downhill? The motors control your speed, letting you cruise down without taking all the weight on your legs.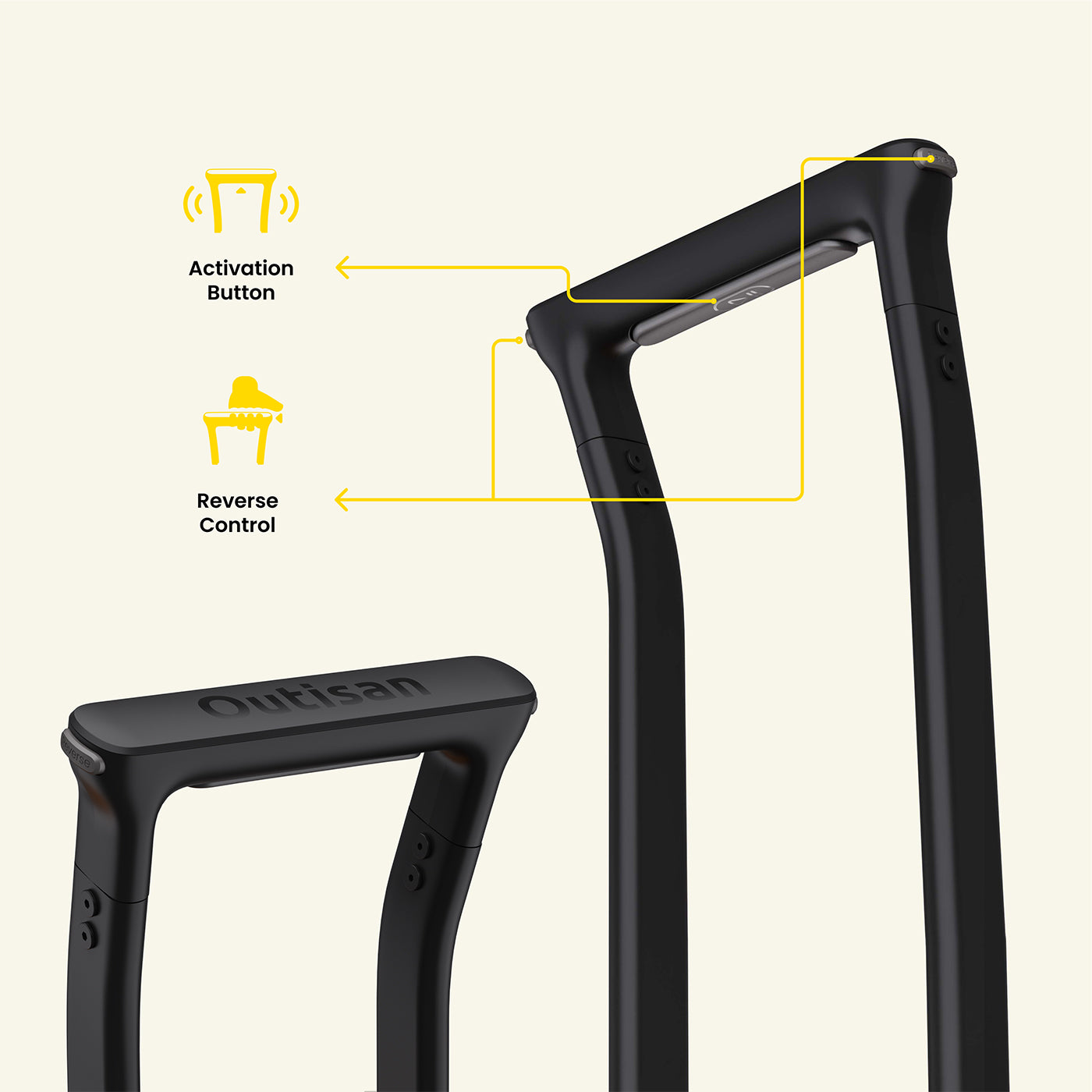 smart handle system
Power at hand.
Simply place your hand on the handle to activate FlowStride. If you need to take your hands off in an emergency, e-Wagon will automatically brake. Press the reverse control button to back up in tight spaces. It's that simple.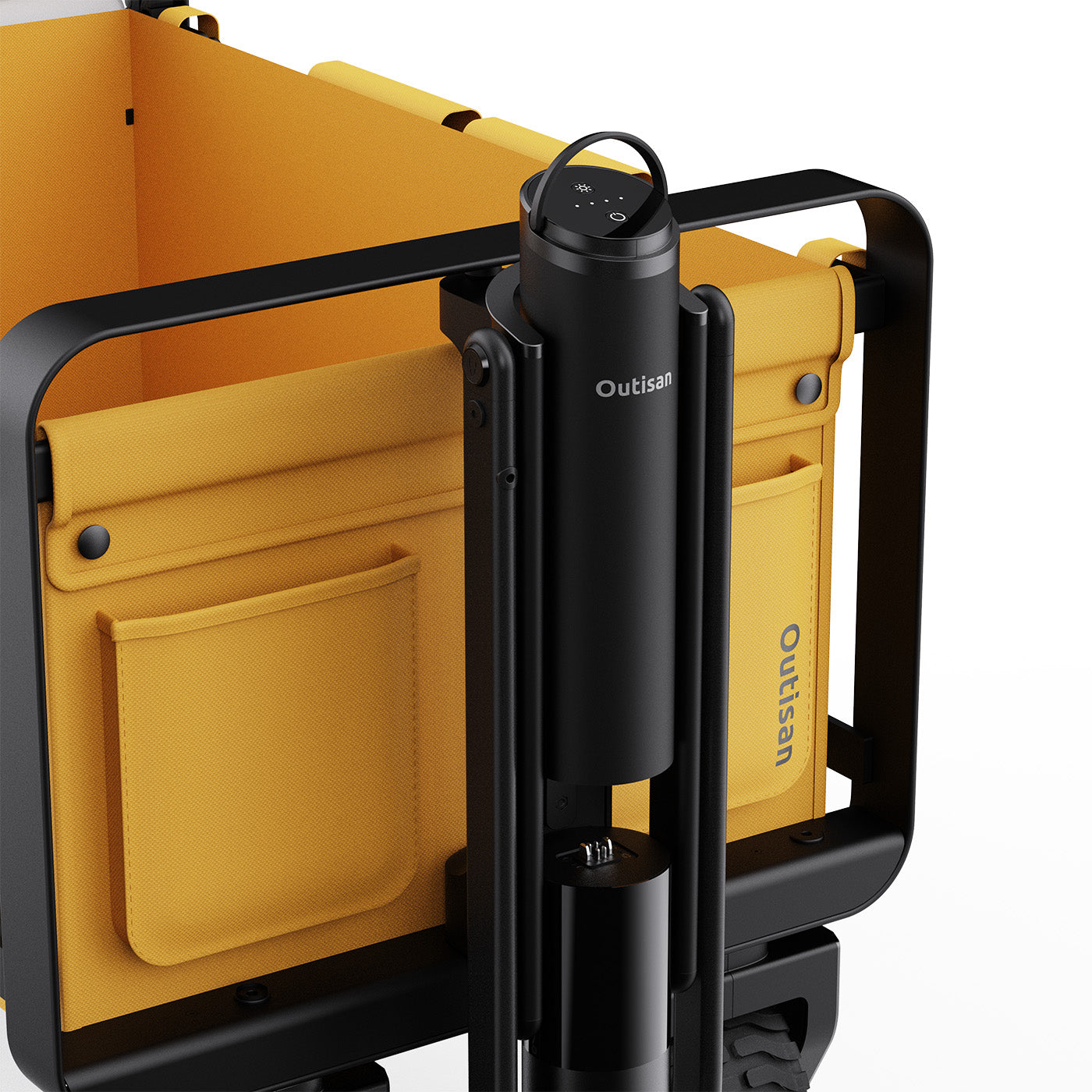 Detachable battery
Charge up and go.
e-Wagon has a portable, detachable battery that slides on easily to the front of the utility wagon. Charge up at home in just 3 hours to get up to a whopping 7 miles of usage.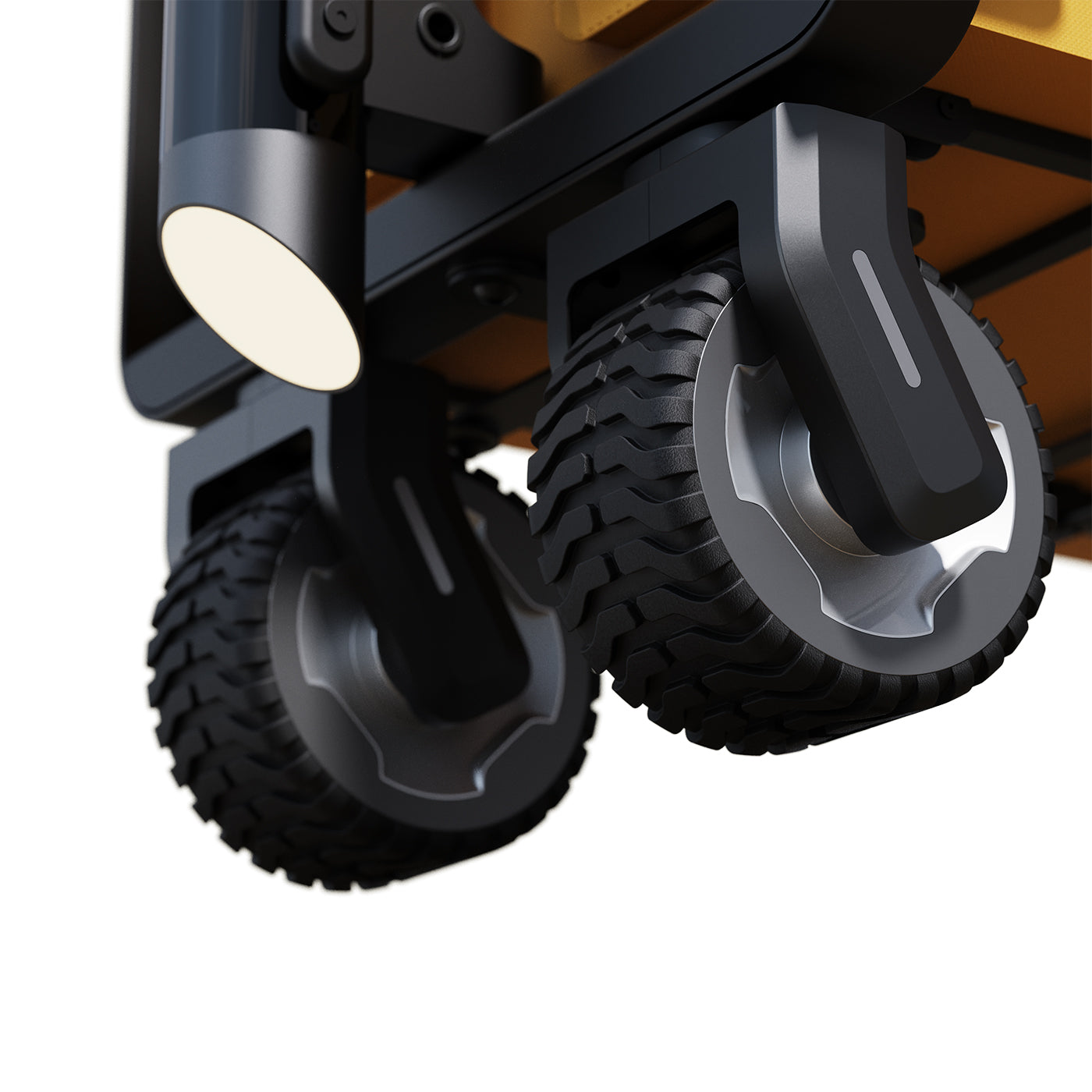 all-terrain wheels
Bring it on.
Ready to hit the road? Our high-density rubber wheels come with a unique tread pattern that make easy work out of any terrain. Suitable for the backyard, parks, camping sites, beaches, and pretty much anywhere.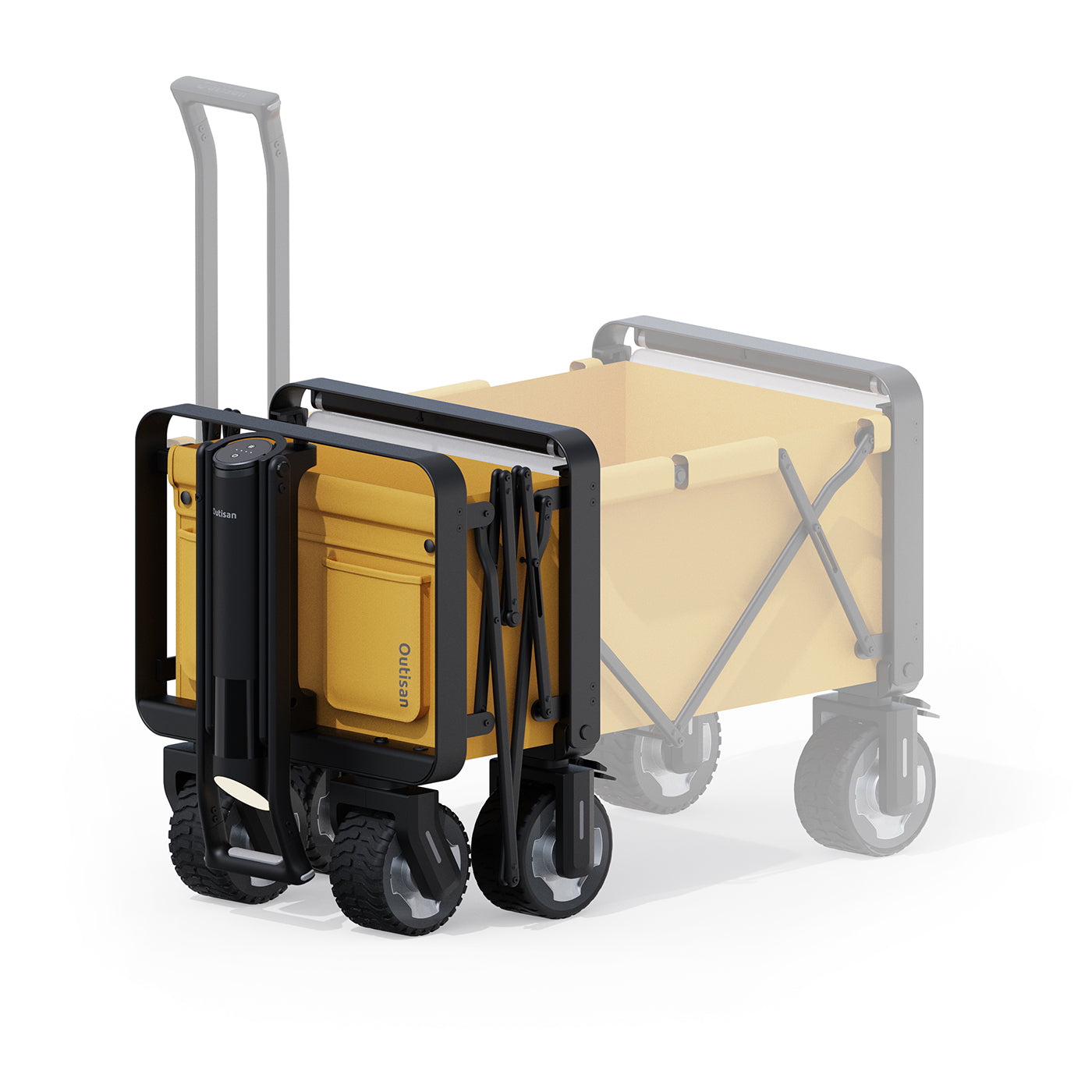 portable & foldable
Take it anywhere.
e-Wagon sports an action-ready metal frame that fully folds up in seconds, perfect for carrying it in your car, storing it at home, and unfolding it whenever you need.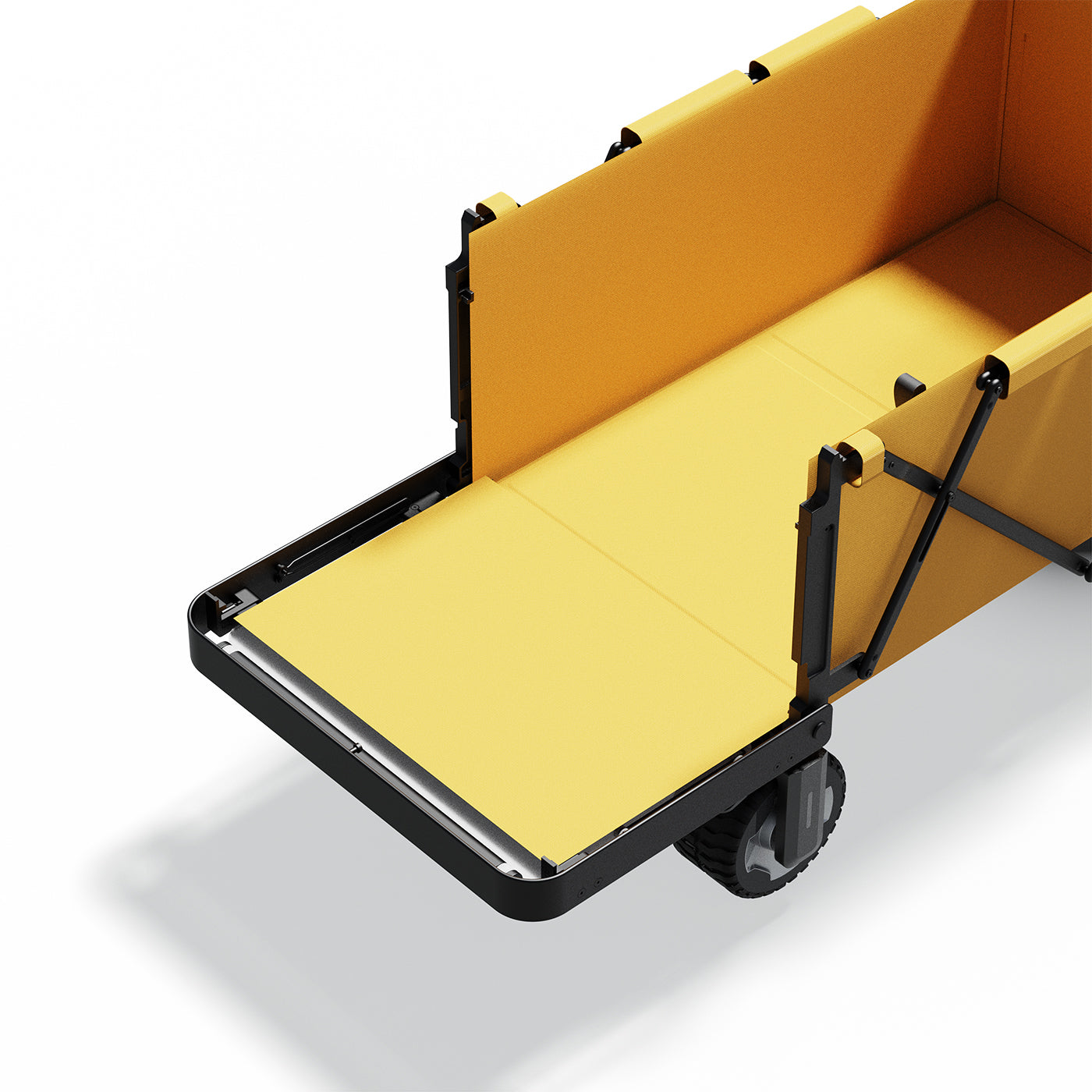 cargo capacity
Load' em up.
Step into the wild with all your comforts at hand. e-Wagon easily carries up to 200bs, ideal for camping gear, sports equipment, shopping bags, and more.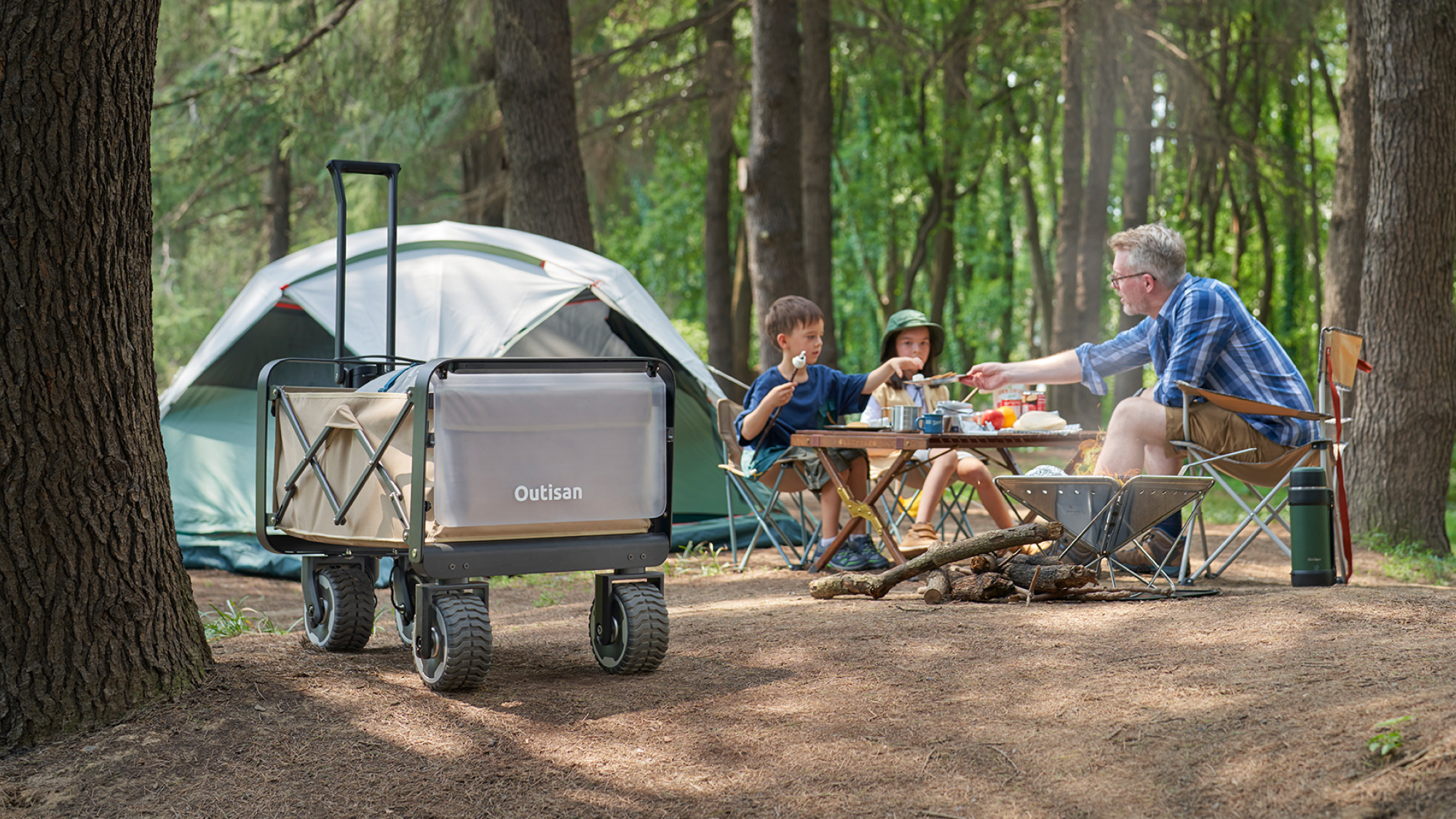 e-wagon
Get the full lowdown.
Take a step outdoors. Subscribe for exclusive offers, original stories, and more.